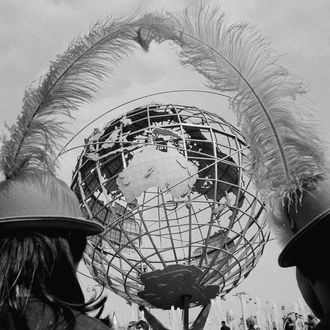 Feathered hats were not the only thing that didn't make it.
Photo: Dave Pickoff/AP
Fifty years ago today, the 1964 World's Fair opened in Flushing Meadows. It was a sometimes-charming, sometimes-crass showcase at which hundreds of countries and corporations each showed off their next big thing, usually with a product introduction or cultural demonstration. Some were future game-changers. The others … were not. See ten that didn't quite work out, and five that did, below. (The quotes in the descriptions come from promotional material for the Fair.)
PART I: THE FUTURE THAT NEVER WAS

1. Road-Building Robots
General Motors showed a machine that would plow through the South American jungle, "sawing off the age-old trees at their base," grading and leveling the ground, and laying down a ribbon of asphalt behind itself, creating a multi-lane superhighway. Terrifyingly.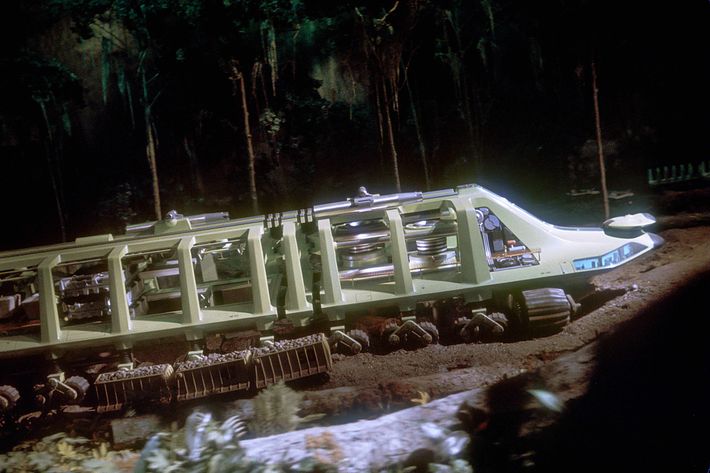 2. Thermonuclear Fusion Power Plants
At the General Electric Progressland, "a man-made sun" demonstrated the production of fusion energy — the clean, safe alternative to fission power that has been under development since the 1950s and still hasn't made its way out of the lab. (Though it may someday: A very large test reactor, called ITER, is being built in France now, and will be completed in 2019.)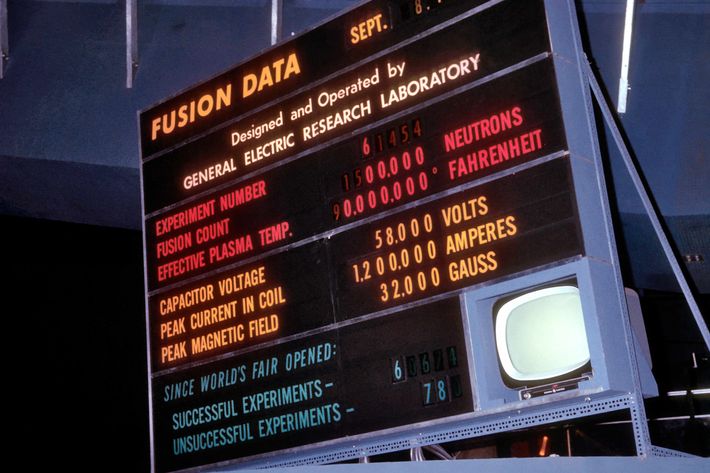 3. Disappearing Appliances
A pavilion built to promote the natural-gas industry — it was called "The Festival of Gas," delighting every wiseass kid at the Fair — incorporated a kitchen whose "dramatically new Gas appliances automatically emerge from bare walls, floors, ceilings as they are needed by the housewife, and disappear when no longer in use."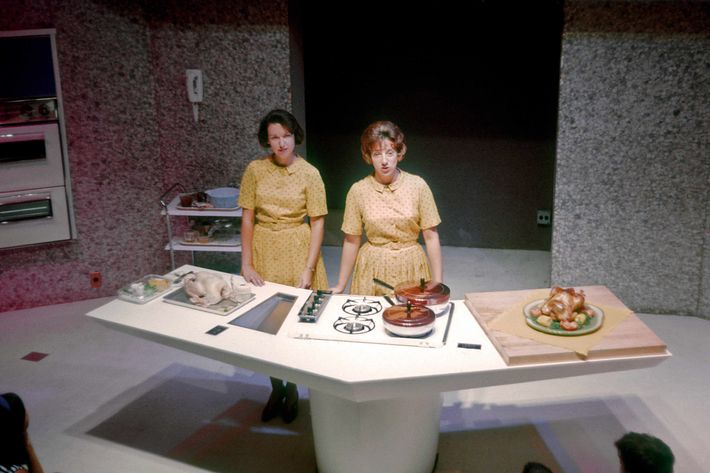 4. The Undersea Hotel
"Guests enjoy submarine views and trips in aquascooters" at the GM Futurama. Why didn't it catch on? Maybe because the same display also showed an underwater oil-drilling rig right next to the hotel, and a submarine train hauling away freshly mined minerals. (Another idea called the "Underground Home," a prototype of which could be toured nearby, didn't take off either — though there's a rumor that it's still under the grass, waiting.)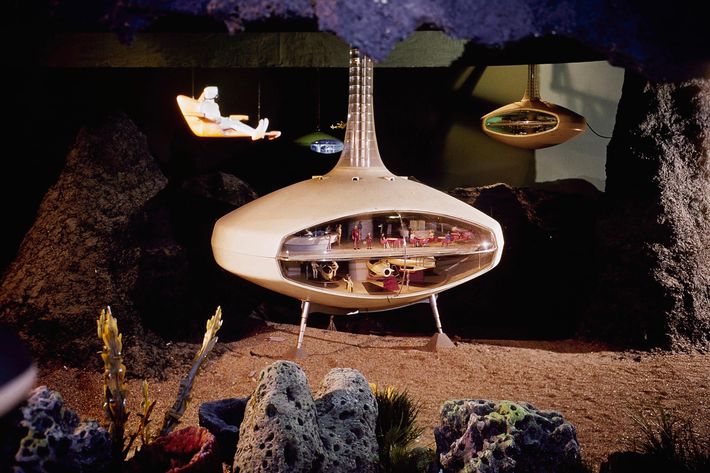 5. The All-Electric City
Another GE offering: a city with no gas or steam lines, where everything ran on electric power, even the heat. A few places were actually built like this, and starting in the 1970s, when electricity costs went up, winter suddenly got very expensive.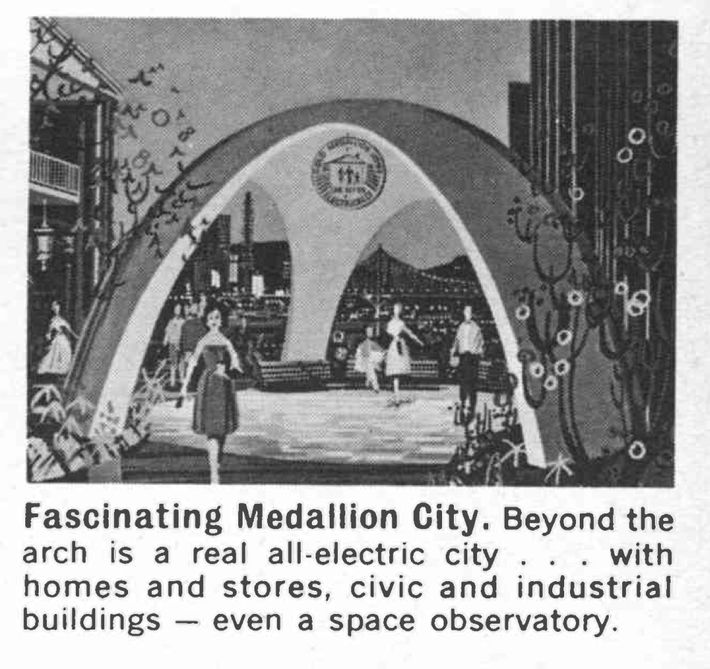 6. The Inward-Looking House
The prominent architect Edward Durell Stone's "House of Good Taste" essentially shut off the neighbors with high concrete walls, and its green space was mostly at the center of the building under a glass dome. A great piece of architecture in which to write a seething manifesto.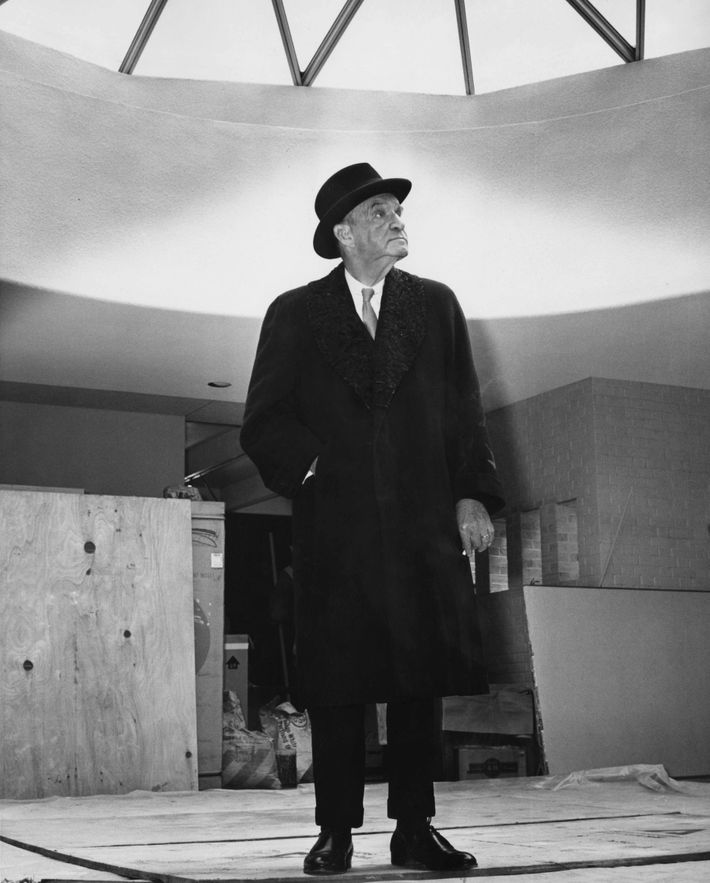 7. Bogus Flags
Oklahoma had a pavilion? Yes, it did, and its organizers wanted to display the flags of all 77 counties. Turned out that most of the counties didn't have any, and a commission had to be thrown together to make 'em up. Most of them have vanished without a trace, though Tulsa County still uses one that has the ring of 1964 about it.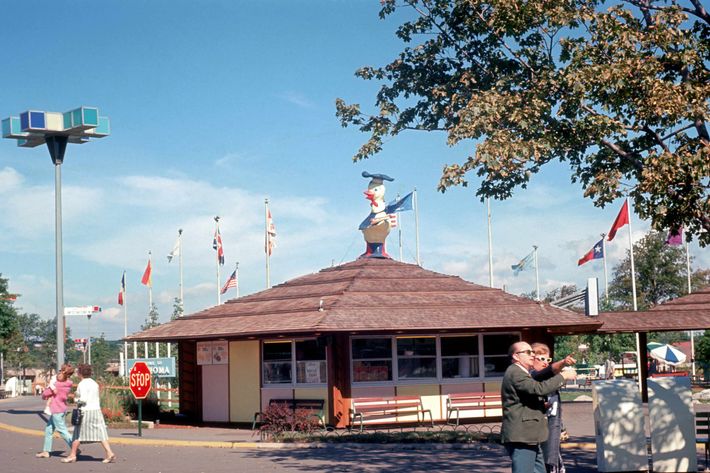 8. The New, Improved U.S. Postal Service
"A multitude of new sorting and handling machines enables the Post Office to deliver twice-a-day, six-day-a-week mail to all Fair exhibitors." Just as it does today.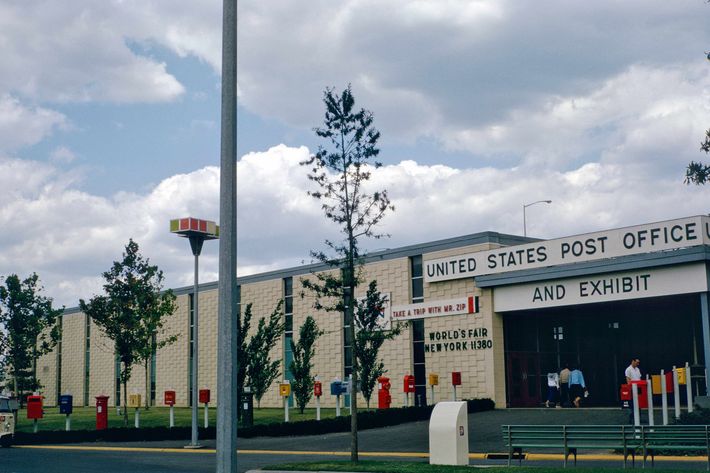 9. Formica-Sheathed Houses
Admittedly more a showpiece than an actual product introduction, but a house covered inside and out with plastic laminate was on view for Fairgoers to admire. There's nothing like a home that can be wiped clean with a damp sponge.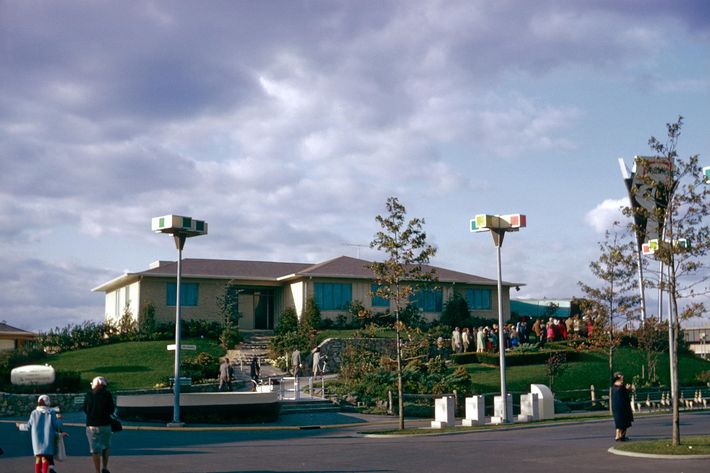 10. Computers That Translate
IBM demonstrated a computer that translated technical data from Russian into English. It had to have been carefully chosen language, and very short sentences: Anyone who's tried Google Translate can tell you that real translation was not something a 1964 mainframe could do.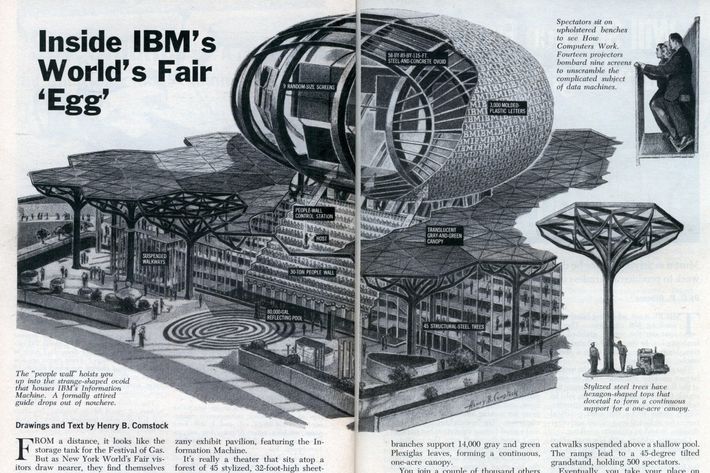 _______
PART II: THE FUTURE WE GOT
1. The "Electronic Photo"
In Toshiba's booth, a "Pickup Storage Tube" — essentially a television camera set up to shoot still pictures — allowed visitors to pose for filmless photos that were displayed on a TV screen. #nofilter #giantmustache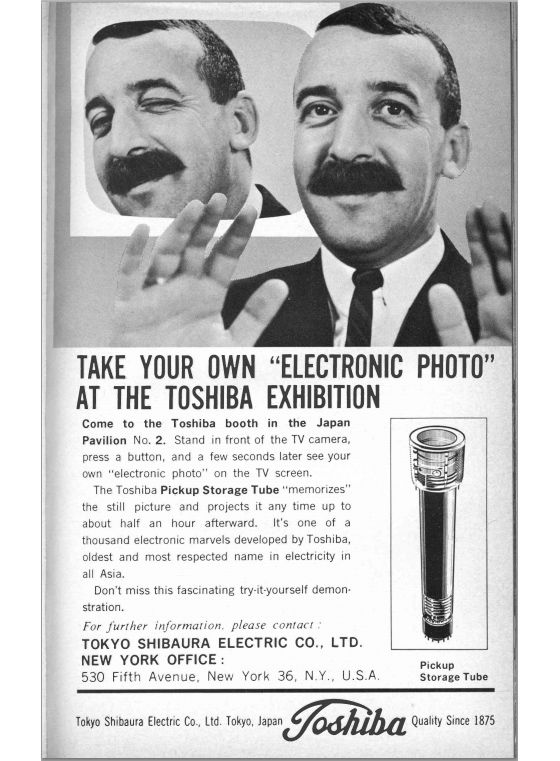 2. Picturephones
The Bell System's demonstration of video telephones was frankly a little bit faked, because the telephone lines of the day didn't have the bandwidth to carry moving images, but it still caught the imagination. Commercially, however, the idea failed. More than once, in fact: They were offered again in the 1970s, and again in the 1990s, and flopped both times, largely because the video was so stuttery and jerky, and also because the phones cost thousands of dollars. But in 2003, Skype came along — so you can talk to your grandkids via stuttery, jerking video whenever you want.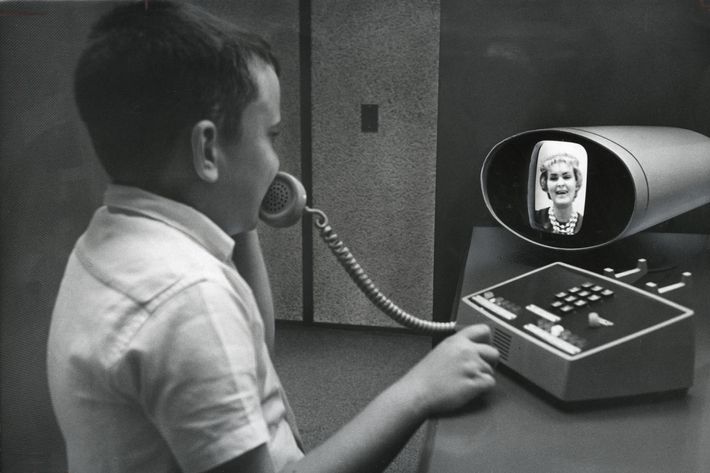 3. It's a Small World
Yes, the exhibition with that lilting, exhausting song got its start in Queens. (So did the animatronic Abraham Lincoln, built by Disney for the Illinois exhibit.) After the Fair ended, the world of laughter and tears moved to California's spanking-new Disneyland, where it has spent almost five decades delighting children and annoying their parents.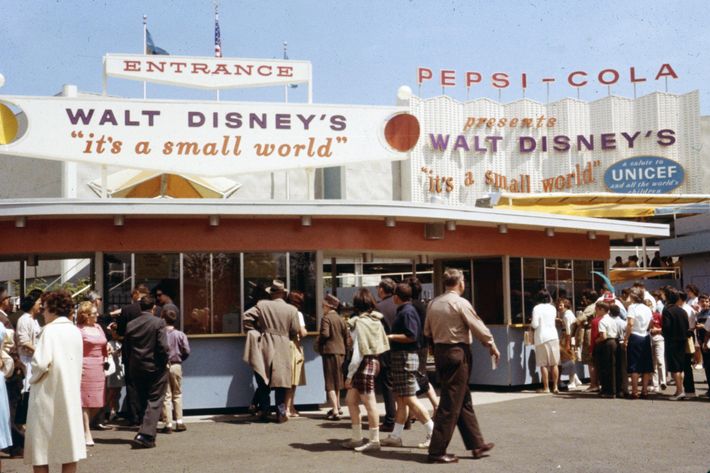 4. Belgian Waffles
The biggest hit of the Fair was perhaps its least technologically advanced. The Belgian exhibit included a mock European village, and the new-to-America snack sold there — waffles with fruit and whipped-cream toppings — was a smash. Without the Fair, Belgian waffles probably wouldn't be on the menu at your local diner, which itself probably seems a little like it's stuck in 1964.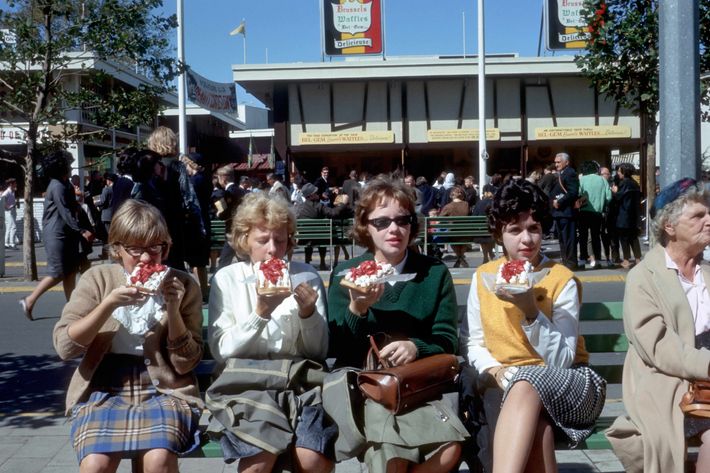 5. The Ford Mustang
Technically introduced a few days before the Fair opened, the breakthrough automotive design had been championed by Lee Iacocca, then a rising Ford executive: Take an inexpensive compact car's chassis, add a sporty body and a big, powerful engine, and position it as an accessible alternative to expensive European sports cars. The Mustang was the result, and it changed car culture: "Personal luxury" was a buzzword from then on, and still is.