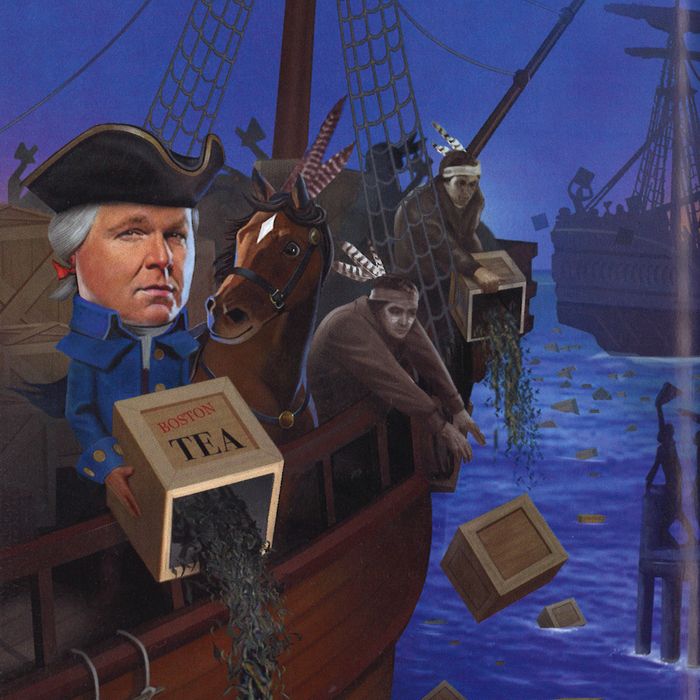 Yes, Rush Limbaugh is the author of a book for kids. A series, in fact, about time travel and American history, two volumes of which currently sit on the New York Times best-seller list for a combined 21 weeks running. Rush Revere and the First Patriots and Rush Revere and the Brave Pilgrims: Time-Travel Adventures With Exceptional Americans show a softer side of the ornery conservative-radio behemoth, who is known more for calling Sandra Fluke a "slut" and the song "Barack the Magic Negro" than for connecting with today's youth.
But Limbaugh's controversial nomination as an Author of the Year finalist by the Children's Book Council got us curious enough to suffer through hours of the audiobook. What we found was a talking horse and a lot of patriotism best summed up in a collection of bizarre phrases removed from their contexts and thus made more inflammatory, in classic Limbaugh fashion. There are slaves and there is farting.
Click around on the scroll below for a taste of Limbaugh, the children's book narrator. You'll get the idea.
Special thanks to Stefan Becket and Abraham Riesman for donating their ears and sanity to the project. Design by Linsey Fields and Justin McCraw.