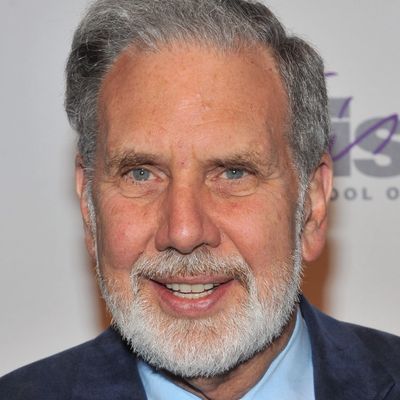 Photo: Henry S. Dziekan III/2010 Getty Images
As anyone who has ever attended or been otherwise affiliated with NYU can tell you, finding anything but exorbitantly priced housing convenient to the school's Greenwich Village campus is extremely, extremely difficult, which makes the New York Post's Wednesday story on controversial, expansion-happy university president John Sexton extra irritating: In the spring of 2002 — as Sexton was preparing to take over the top spot at NYU after serving as dean of the law school for ten years — he had two one-bedroom apartments in a building reserved for students and professors turned into a duplex for his son, Jed, and daughter-in-law, Danielle Decrette. At the time, Jed was a 33-year-old aspiring actor, and Decrette was a NYU law school administrator. They stayed for five years.
NYU spokesman John Beckman told the Post that Jed and Decrette did pay rent on the property at 240 Mercer Street, which was revamped with a new staircase and heating, ventilation, and air-conditioning at the school's expense. However, he declined to say exactly how much the couple paid. (Today, a one-bedroom unit in the buildings costs around $3,000 a month.) They eventually moved to a $1 million house in Connecticut.
Though Beckman pointed out that NYU had rented vacant apartments to children of employees in the past, the younger Sexton moved in right after school officials issued a report noting that there was a "severe housing shortage" for faculty that was threatening the institution's ability to attract new talent. As a result, Sexton (who is leaving the university in 2016) began offering prospective faculty members perks such as loans for vacation homes in the Hamptons and Fire Island — a policy that annoyed a fair number of people when it became public last year.