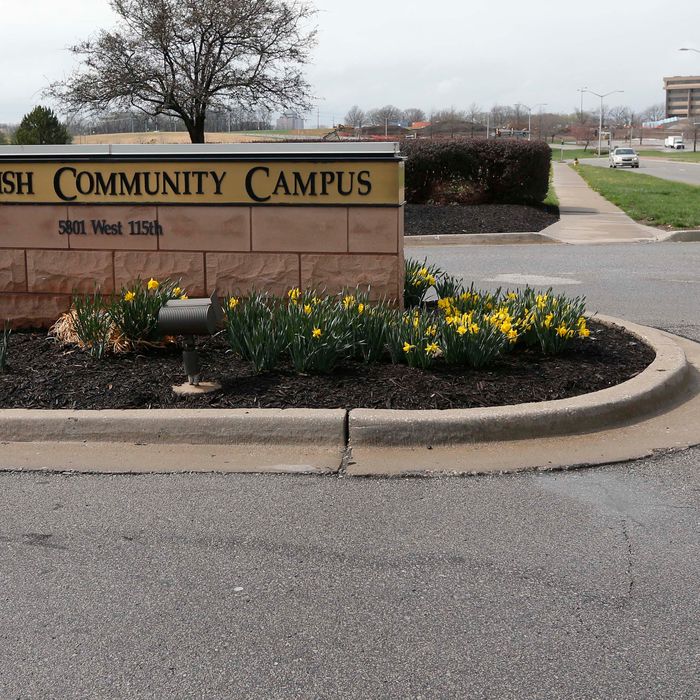 On Sunday afternoon, there were two shootings at two separate Jewish facilities in the Kansas City suburb of Overland Park, leaving at least three people dead. A 15-year-old boy is also reportedly in critical condition. The first shooting took place at around 1 p.m. at a theater inside the Jewish Community Center of Greater Kansas City. At the time, the facility was full of teenagers trying out for the KC SuperStar singing competition.
The second shooting was reported at a retirement community, Village Shalom, which is located a few blocks away. The areas around both of the buildings are currently on lockdown. At a press conference, Overland Park Police Chief John Douglass said that two of the people killed were shot in a car near the community center, while the third died after being taken to a hospital.
A man was arrested in connection with the shootings outside a school, Valley Park Elementary, at 2:45 p.m. The Kansas City Star reports that the suspect, who is in his 70s, made anti-Semitic remarks (KCTV-5 says he yelled, "Heil Hitler") as he was taken away by the police.
This post has been updated throughout.