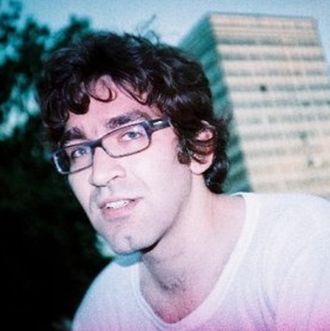 According to several reports, Simon Ostrovsky, an American video journalist working for Vice in Ukraine, has been "taken" by a pro-Russia militia  in the eastern town of Slavyansk. Russian news outlet Gazeta says that the situation was first announced by Slavyansk's self-appointed "people's mayor," Vyacheslav Ponomarev, during a press conference. Somewhat confusingly, Ponomarev went on to say that, "Nobody abducted [Ostrovsky], nobody is holding him hostage, he's with us now in at the SBU, preparing material and working," but statements from Vice and reporters in Slavyansk seem to indicate that he's being held against his will.
Here's Vice's statement:
VICE News is aware of the situation and is in contact with the US State Department and other appropriate government authorities to secure the safety and security of our friend and colleague, Simon Ostrovsky.
Meanwhile, Telegraph correspondent Roland Oliphant tweeted, "The mayor of Slavyansk & his press sec have confirmed @SimonOstrovsky is in custody in Slavyansk. I was at the presser." He added, "But very little further information so far."
Ostrovsky's last tweets, sent on Monday, were about Ponomarev arguing with journalists at a press conference where Irma Krat, a reporter who participated in a Euromaidan demonstration in Kiev and was later taken captive in Slavyansk, was put on display: