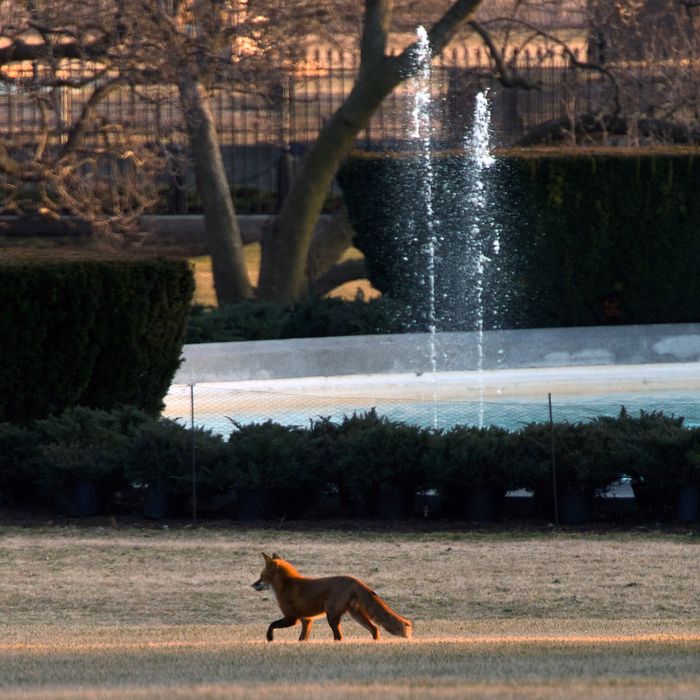 Photo: Nicholas Kamm/AFP/Getty Images
Reports first surfaced that the "elusive creature" was picking through Michelle Obama's garden during the government shutdown, but months later, a fox is still outsmarting the Secret Service and White House groundskeepers. Today, it made the front page of The Wall Street Journal — signature stipple portrait and all — with tales of its covert snacking, peeing, and setting off alarms. We're rooting, as all Americans should, for the fox, and maybe for a potential Pixar movie.
Spotted last summer, the fox was reportedly "marking everything really heavily. Lifting his leg, leaving his scent," according to its nemesis, the superintendent of the grounds. But traps, stocked with "rotting hunks of chicken," haven't been enough to catch it, even as it's ventured into the Rose Garden. This fox follows no rules, national security be damned.
However, "The idea of shooting him was never considered, officials say," which puts the fox one step ahead of Mr. Met.