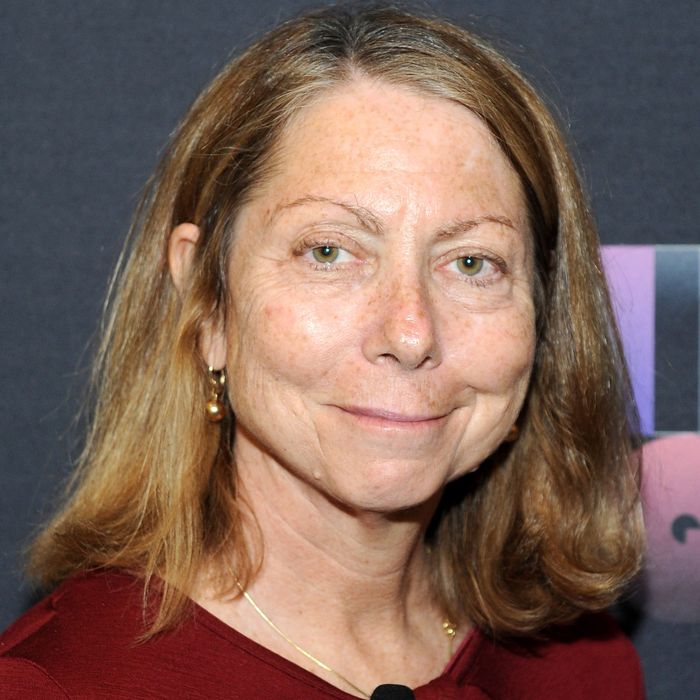 Photo: Brad Barket/Getty Images
The New Yorker's Ken Auletta is back with the fourth installment of his series on why New York Times executive editor Jill Abramson was fired, complicating the narrative further still. Along with challenging publisher Arthur Sulzberger's claim that Abramson was dismissed because of a "betrayal of trust" related to hiring (in addition to her aforementioned "management" issues), Auletta's latest details about the split leave open the possibility of another side of the story still to come. That would be Abramson's, because in addition to rejecting the face-saving euphemism that she was stepping down, the editor also opted out of a non-disparagement agreement:
Friends say that she signed a nondisclosure document as part of her final settlement with the Times, agreeing not to reveal the financial terms of her termination. But she refused to sign a non-disparagement agreement. A close adviser says that she wouldn't allow Sulzberger to say that she was resigning, and said, "Just as I'm not going to end my job at the New York Times by lying, I'm not giving up my right to free speech."
That doesn't mean we'll be getting an xoJane barn-burner anytime soon — "She does not want, friends say, to define herself as a disgruntled, terminated editor rather than as the distinguished journalist she has unquestionably been" — but a tell-all memoir to set the record straight somewhere down the line is not out of the question.
Especially once Abramson realizes that her leadership style has been repeatedly and publicly undermined by her old boss. Auletta reports that Abramson has been avoiding the coverage of her ouster, especially ahead of her commencement address at Wake Forest last week:
After the speech, a friend told her that Sulzberger had publicly criticized her management style, and that the Times had put out word that she was not honest with the publisher when she insisted that she had told [replacement executive editor Dean Baquet] about the job offer to [Guardian editor Janine Gibson]. The friend says that Abramson responded as if she'd been in a cave. "Arthur wouldn't do that," she said.
Oh, but he did — and while knowing full well that Abramson punching back is still an option.