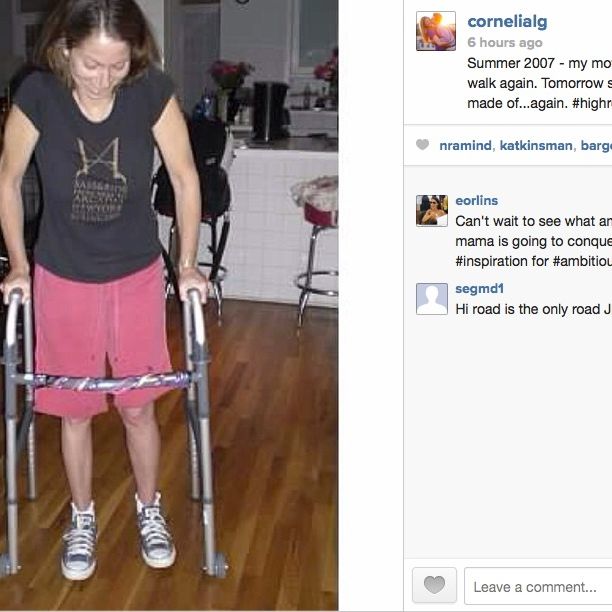 Last week Jill Abramson's daughter, Cornelia Griggs, shared her mom's "badass new hobby" with the world via Instagram, and inadvertently provided the New York Post with a cover image. On Sunday night she took to social media once again to promote her mother's already highly anticipated commencement speech at Wake Forest University. Griggs captioned a photo of her mother taken after she was hit by a truck, "Summer 2007 - my mother showed me she could walk again. Tomorrow she will show 'em what she's made of…again. #highroad"
Earlier on Sunday, David Carr plugged Abramson's speech in his New York Times column, saying:
She may have professed love for The Times, but once it decided not to love her back, she decided to inflict some damage on its publisher. (She'll have more opportunity on Monday when she gives the commencement speech at Wake Forest.)
On Twitter, Griggs took issue with that depiction of her mother's response to her firing:
Griggs added that the speech's "theme is, no spoiler here, resilience - her specialty!" and said in response to kudos about her medical career, "I had good role models, duh." Abramson's speech will be livestreamed here on Monday morning.