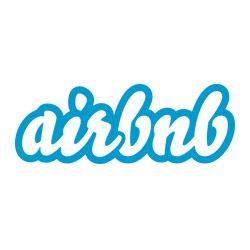 New York Attorney General and eyelash icon Eric Schneiderman has reached an agreement with DIY room-renting start-up Airbnb in his search to single out locals making money afoul of the state's obscure housing and hotel laws. Although Airbnb initially fought the broad subpoena and promised users, "We will never stop fighting for you," the company released a joint statement with the AG's office today announcing they've come to an agreement: The records will be anonymous until Schneiderman suspects illegal activity. Only then will Airbnb share the specifics of the private info.
"Airbnb and the Office of the Attorney General have worked tirelessly over the past six months to come to an agreement that appropriately balances Attorney General Schneiderman's commitment to protecting New York's residents and tourists from illegal hotels with Airbnb's concerns about the privacy of thousands of other hosts," says the statement. "The arrangement we have reached today for compliance with the OAG subpoena strikes this balance."
While Schneiderman is mostly targeting hotels and real estate companies that use Airbnb as a loophole to avoid strict hospitality rules and make more money, individuals who sublet entire apartments for less than 30 days are also at risk — just ask this guy. Airbnb, it turns out, can only fight for you so hard.