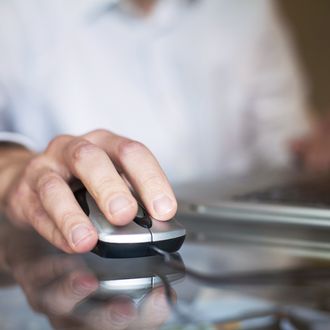 Photo: Anya Berkut / Getty Images
New York's highest court ruled yesterday that a harassment statute making it a felony to communicate "in a manner likely to cause annoyance or alarm" is "unconstitutionally vague and overbroad." All because of a guy convicted of terrorizing academic rivals of his father, a scholar of the Dead Sea Scrolls, online with pseudonymous comments and fake email addresses. Ten of the 30 charges against Raphael Golb were overturned, leaving him with misdemeanor convictions for impersonation and identity theft, but the broader victory, one of his original lawyers said, is for "the demented and dissident, the crazies and the critical, the malcontents and the maladjusted — amen." Internet trolls everywhere will take it.
The court cited an earlier ruling:
In People v Dietze (75 NY2d 47 [1989]), this Court struck down a similar harassment statute, former Penal Law § 240.25, which prohibited the use of abusive or obscene language with the intent to harass, annoy or alarm another person. We determined that the statute was unconstitutional under both the State and Federal Constitutions, noting that "any proscription of pure speech must be sharply limited to words which, by their utterance alone, inflict injury or tend naturally to evoke immediate violence."
Manhattan DA Cy Vance Jr. said the harassment statute is "one of the most important tools we have to protect victims of, among other serious crimes, stalking and domestic violence," the New York Times reports. But Golb's former attorney Ronald Kuby countered that the decision, "removed one of the government's most powerful tools of censorship, one that is used against the poor and disenfranchised who call officials and complain."
So annoy someone today — it's your right as a New Yorker. See you in the comments.