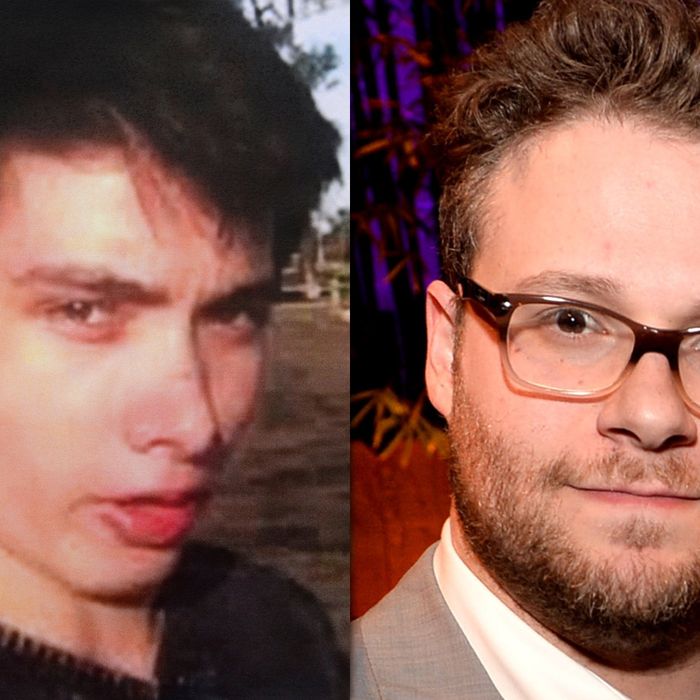 On Monday, the Washington Post film critic Ann Hornaday published an op-ed drawing a connection between UCSB shooter Elliot Rodger and "the entertainment industry he grew up in." (The 22-year-old's father, Peter Rodger, worked as an assistant director on The Hunger Games.) Of Rodger's chilling video confession, Hornaday wrote, "With his florid rhetoric of self-pity, aggression and awkwardly forced 'evil laugh,' Rodger resembled a noxious cross between Christian Bale's slick sociopath in 'American Psycho,' the thwarted womanizer in James Toback's 'The Pick-Up Artist' and every Bond villain in the canon." But she also brought up the ostensibly harmless characters found in comedies aimed at Rodger's demographic.
For generations, mass entertainment has been overwhelmingly controlled by white men, whose escapist fantasies so often revolve around vigilantism and sexual wish-fulfillment (often, if not always, featuring a steady through-line of casual misogyny). Rodger's rampage may be a function of his own profound distress, but it also shows how a sexist movie monoculture can be toxic for women and men alike.

How many students watch outsized frat-boy fantasies like 'Neighbors' and feel, as Rodger did, unjustly shut out of college life that should be full of 'sex and fun and pleasure'? How many men, raised on a steady diet of Judd Apatow comedies in which the shlubby arrested adolescent always gets the girl, find that those happy endings constantly elude them and conclude, 'It's not fair'?
Unsurprisingly, Apatow and Neighbors star Seth Rogen were unhappy to find themselves linked to the deaths of six college students, and they took to Twitter to criticize Hornaday:
So far, Hornaday has yet to respond to Rogen and Apatow's criticisms.