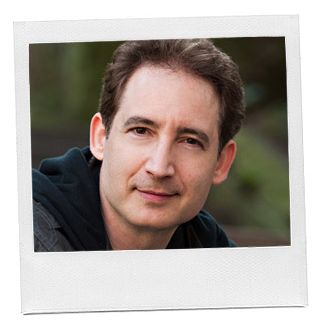 Name: Brian Greene
Age: 51
Neighborhood: Morningside Heights
Occupation: Physicist, Author, and Professor of Physics and Mathematics, Columbia University. Co-founder, World Science Festival, running May 28-June 1.

Who's your favorite New Yorker, living or dead, real or fictional?
John Lennon. Total genius. Was he a New Yorker? Yeah, I'd say he was.


What's the best meal you've eaten in New York?
Crispy Mushrooms at HanGawi, with a close second being the Tofu and Black Bean Sauce at Vegetarian Paradise 2. And I can't leave out the whatever-they-call-them rolls at Beyond Sushi. I'm vegan — drives my wife nuts.

In one sentence, what do you actually do all day in your job?
On a good day, I play with equations that may point towards Einstein's unfulfilled dream of a unified theory of nature's forces.

What was your first job in New York?
Walking dogs. I was 8. By 11, I'd cornered the market on the Upper West Side. But the working conditions took a sharp turn when New York instituted the pooper-scooper law. Definitely a good thing for the city, but it shifted my career plans.

What's the last thing you saw on Broadway?
Annie. The kids loved it.

Do you give money to panhandlers?
Yes, frequently.

What's your drink?
I let my wife do the drinking. She's better at it.

How often do you prepare your own meals?
Very often. I'm the cook in the family. Mostly Indian, Chinese, and Thai cuisine, although calling the results "cuisine" is surely questionable. Habituation is a beautiful thing — you eat your own cooking long enough and you start to think it's good.

What's your favorite medication?
The scopolamine patch — I wouldn't cross the Drake Passage without it (or board the Staten Island Ferry).

What is the best thing in or about your apartment?
It's pretty much empty. I like blank space.

What's the craziest thing you've ever seen on the subway?
When I was kid, a bunch of us explored the abandoned station under Broadway and 91st. I'd tell you what we found, but I'm bound by a childhood oath of secrecy.

When was the last time you stayed out past 3 a.m.?
A physicists' bash in Aspen for a live-stream of the announcement from Geneva that the Large Hadron Collider had produced the Higgs boson.

Which do you prefer, the old Times Square or the new Times Square?
Old. The grit and dirt defined a vibrant underbelly of New York. Even so, when I walk through now with my kids, I can't say I miss it.

What do you think of Mayor de Blasio?
Seems like a nice guy. And he's tall.

What do you hate most about living in New York?
When someone breaks out their Chirping Chicken lunch on the number 1 line.

If you could banish one person from New York forever, who would it be?
Mr. Softee.

When's the last time you drove a car?
This past Sunday. Double header for my son at Randalls Island. Five hours of 9-year-old baseball. I admit it — three hours in I was quietly doing a rain dance.

Finish this sentence: The NYPD _____.
… enforces the city's laws; nature's laws need no policing.

Times, Post, or Daily News?
Times. But the Post and Daily News are more fun.

Where do you go to be alone?
Our farm in the Catskills. The only unexpected company is the odd bear that wanders by.

What makes someone a New Yorker?
Someone who thinks a clear night sky has seven stars.