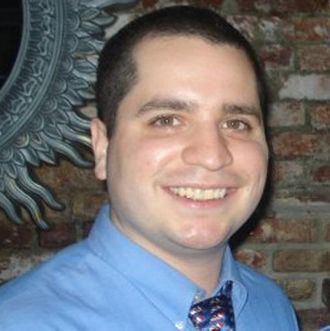 Today in things almost too perfect for the tabloids: Gilberto Valle, the former NYPD officer dubbed the Cannibal Cop and convicted of conspiring to kidnap and eat women, has taken to cooking for everyone in jail. (The Doodie craze extends behind bars, apparently?) For 44 cents an hour, Valle whips up breakfast and lunch for his fellow inmates, and it's so good, even the guards want to eat it, his mother tells the New York Daily News. "He has mastered making pizza," she says, reminding her son, "Don't stand too close to the oven, and that kind of thing." The News is understandably gleeful.
Valle was found guilty last year based almost entirely on his postings to fetish websites, chats with fellow cannibalism enthusiasts, and documents he made like, "Abducting and Cooking Kimberly, a Blueprint." ("Once she is dead, I will take her out and properly butcher her body and cook the meat right away. And that could be out on a rotisserie too," he wrote, fantasizing about cooking "over a low heat" or in an an oven "big enough to fit one of these girls if I folded their legs.") But as Robert Kolker reported in New York, "there was no physical evidence from Valle's home suggesting he was getting ready to kidnap or cook anyone — no oven large enough for a human, no cleaver, no homemade chloroform."
The Daily News, beneath its chef scoop, also features pleas from Valle's mom about his innocence of anything beyond thought crimes. But the tabloid just could not help itself from including a sidebar imagining Valle's menu: head of lettuce, rump roast (with requisite bikini photo), barbecued breast, chick fillet, heartichoke soup, leg of ma'am, etc. For which we find them guilty of first-degree pun abuse.