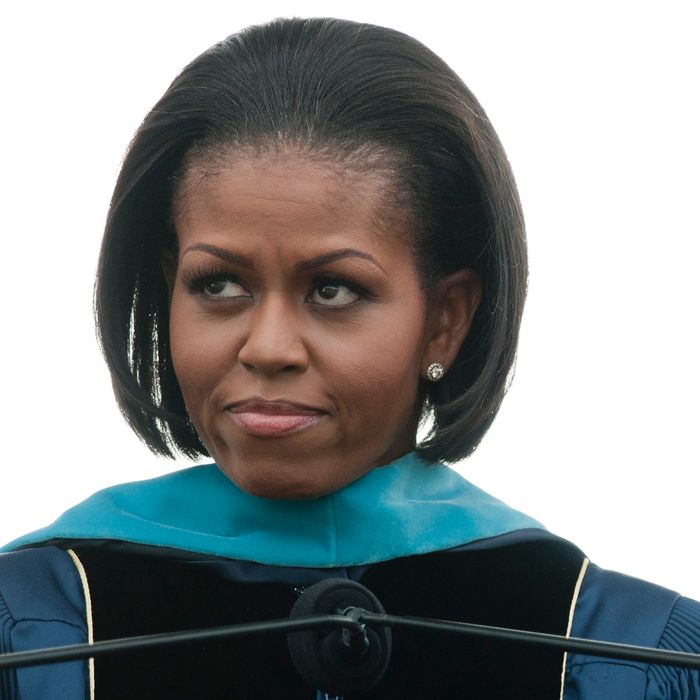 Photo: Kris Connor/2010 Getty Images
As they prepare for the real world, where no one cares about their righteous petitions, America's college students are celebrating the last time their opinions matter by raising hell about commencement speakers. International Monetary Fund head Christine Lagarde is the latest to feel the wrath of an offended student body. This week she cancelled her planned commencement address at Smith College after a petition took her to task for the "strengthening of imperialist and patriarchal systems that oppress and abuse women worldwide." At least she's in good company. Here's a rundown of the commencement speakers who have backed out or had their invitations revoked this year due to student and faculty complaints.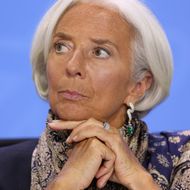 Christine Lagarde, the first woman to head the IMF
SCHOOL: Smith College
OFFENSE: Representing an organization that runs "directly against Smith's values to stand in unity with equality for all women, regardless of race, ethnicity or class." At least, that's what the petition said.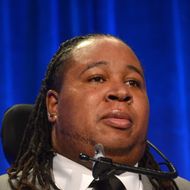 Eric LeGrand, a former Rutgers football player who was paralyzed on the field in 2010
SCHOOL: Rutgers University
OFFENSE: Not being important enough. After initially offering LeGrand a speaking spot at commencement, Rutgers took it back for, as one university official told him, "political reasons." The university later chalked it all up to a miscommunication. According to a statement from the school, LeGrand was always invited to speak at the commencement, but was never supposed to be THE commencement speaker.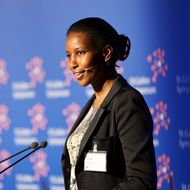 Ayaan Hirsi Ali, feminist and political essayist
SCHOOL: Brandeis University
OFFENSE: Persistent criticism of Islam, such as calling the religion "a destructive, nihilistic cult of death." Following student protests, the school pulled Hirsi Ali's invitation because "certain of her past statements are inconsistent with Brandeis University's core values." Presumably, "Islam is the new Fascism" was one of those statements.
Robert J. Birgeneau, former chancellor of the University of California, Berkeley
SCHOOL: Haverford College
OFFENSE: Overseeing the systematic denial of First Amendment rights to students during Occupy protests in 2011. The Haverford students and professors who opposed Birgeneau's invitation were actually willing to let his crimes slide if he apologized and met eight other demands. He refused and declined the school's invitation.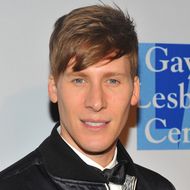 Dustin Lance Black, screenwriter and Academy Award–winning alum
SCHOOL: Pasadena City College
OFFENSE: Appearing in photos and videos having sex with another man. (Images of Black were stolen from a former boyfriend's computer and posted online in 2009. He sued and won.) Following a mix-up involving multiple speakers being invited to graduation, Black was asked not to attend. Anthony Fellow, president of the college's Board of Trustees, explained to the campus newspaper, "With the porno professor and the sex scandals we've had on campus this last year, it just didn't seem like the right time for Mr. Black to be the speaker … We'll be on the radio and on television. We just don't want to give PCC a bad name." Oops.
The school eventually apologized and reinvited Black. At last weekend's commencement, he quipped that he's received many honors, but "if you measure the weight of an honor by the amount of work it takes to actually get there, well, this might damn well be the biggest honor of my entire life."
Dr. Eric Walsh, Pasadena's public health director and pastor
SCHOOL: Pasadena City College
OFFENSE: Named speaker after Black was nixed, Walsh was himself uninvited when students uncovered his sermons denouncing homosexuality, working parents, and celebrities like Jay Z and Oprah, whom he compared to the anti-Christ.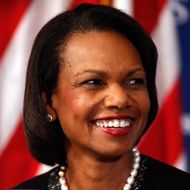 Condoleezza Rice, former secretary of State
SCHOOL: Rutgers University
OFFENSE: War crimes. The controversy over Rice's invitation to speak at Rutgers' commencement came to a head when much of the school's faculty called the on the administration to disinvite her, lest the school celebrate someone whose "lies … led to the second Iraq war, which caused the death of over 100,000 men, women and children, and the displacement of millions of others."
First Lady Michelle Obama
SCHOOL: Five Topeka, Kansas high schools
OFFENSE: Being popular. After learning they could only invite six people to the joint commencement for students from five high schools, which was meant to honor the seniors and the 60th anniversary of Brown v. Board of Education, students started a petition asking the school board to change the event. They got their wish. The graduations were broken up and Obama's speech was moved to something called "Senior Recognition Day."