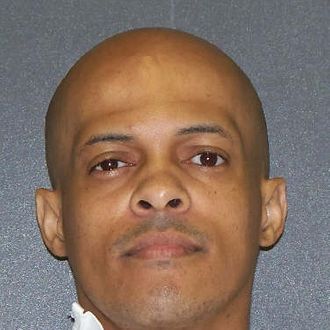 On Tuesday afternoon, the 5th U.S. Circuit Court of Appeals granted a stay of execution to Robert James Campbell just hours before he was set to die by lethal injection in Texas. Had the federal court not intervened, Campbell, who was convicted of raping and murdering 20-year-old Alexandra Rendon in 1991, would have been the first person to be executed in the United States since the botched, highly publicized death of Clayton Lockett in Oklahoma last month.
Citing Lockett's case, Campbell's lawyers argued that their client's execution be halted because Texas, like Oklahoma, refuses to reveal the source of the drug it uses for lethal injection. The 5th Circuit rejected that appeal because "speculation wasn't enough to prove claims Campbell could be subjected to unconstitutionally cruel pain" similar to Lockett, who died of a heart attack almost 45 minutes after the drugs first entered his body. (Unlike Oklahoma, Texas kills its inmates with a single drug, as opposed to a cocktail of three.)
Later in the day, however, the court decided to grant the stay based on Campbell's attorneys' claim that he isn't mentally competent for his punishment. According to Campbell's team, a previously withheld test results show that his IQ is 68 — just below the 70-point threshold that generally qualifies someone for execution. His lawyers now have additional time to argue that the sentence be reduced to life in prison.