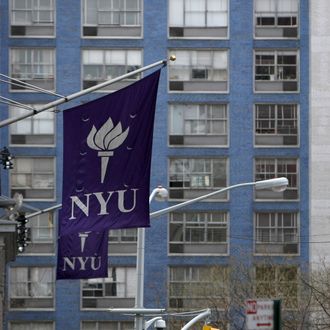 Photo: Bloomberg/Bloomberg2010 Bloomberg
At the intersection of higher education high jinks and real estate shenanigans is New York University. Harvard star Henry Louis Gates Jr. gets to keep a Chelsea apartment for the NYU "faculty rate," despite not actually working at the school, the New York Post reports. (NYU already has a reputation for being loose with the deals for faculty and friends while charging students obscene amounts of money.) President John Sexton has Gates in a casual "consultancy," which includes giving talks whenever he feels like it and possibly, maybe considering working for the university someday.
In the meantime, Gates pays way below market rate and strings Sexton along. "It isn't exactly a secret that President Sexton would very much like to recruit me to the NYU faculty," he told the Post. "Although I do not have an offer from NYU, and while I am very happy at Harvard, were I to move anywhere … no university would beckon to me more strongly than NYU." He loves hanging out, but is just not quite ready to be in a new, serious relationship right now. You know what they say about cows and free milk.