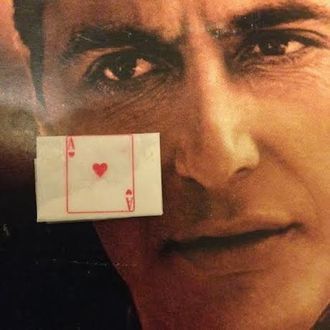 Photo: Jynxies Natural Habitat
"We're kind of the head of the Hydra," says Bridget Brennan, the city's special narcotics prosecutor, in a New York Times article today about the recent uptick in East Coast heroin. "This is highly organized, high volume, and it's being moved much more efficiently and effectively to reach out to a broader user base." Some stats:
• Brennan's office, which does not account for small-time busts, has already seized 288 pounds of heroin so far this year, more than throughout all of 2013, and the highest total since 1991.
• Prices on this side of the country are typically between $6 and $10 for a glassine envelope, many of which are decorated with cheeky names or logos. NYC's high supply means low prices, especially in bulk, with a kilo worth about $40,000 here versus double that in Massachusetts, the Times reports.
• On Staten Island, where everyday use is especially bad right now, busts are up 61 percent since last year.
• As a state, New York is responsible for 35 percent of heroin seizures nationwide in 2014, up from around 20 percent in past years.
Read the full story here.