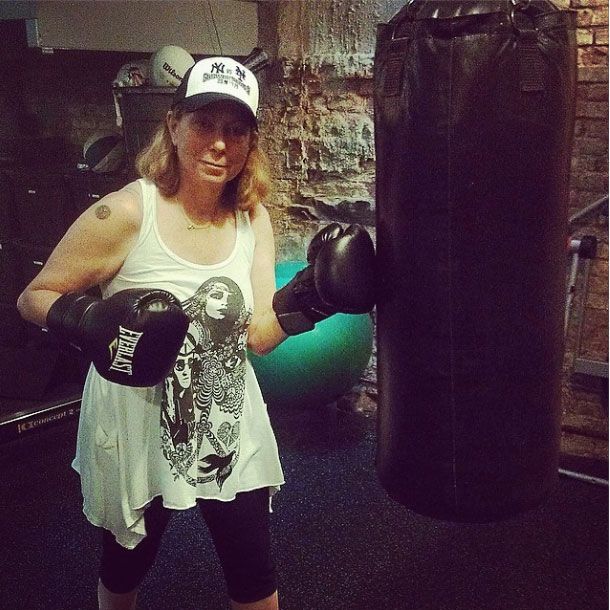 While the entire media world debates her firing from the New York Times, Jill Abramson is punching things. "Mom's badass new hobby," her daughter Cornelia Griggs wrote on Instagram and Twitter this afternoon, with fist and bicep emoji and the hashtags #girls #pushy. (Abramson has been called "pushy," among other things not frequently attributed to male bosses.)

Abramson's daughter hadn't tweeted for more than a year, but her last message was a similar defense of her mother following a critical Politico article, widely seen as sexist, in which she was described as "stubborn," "condescending," "disengaged," "uncaring," and more:
Yesterday, when the paper announced Abramson would be replaced, Griggs captioned a photo of six feminist icons, including Hillary Clinton and Ruth Bader Ginsburg, "Nobody puts baby in a corner."

In the Times' own story about her dismissal, Abramson was called "mercurial and brusque" (later changed to "polarizing and mercurial"). "Badass" may have been too brusque for a family newspaper.