A mystery explained.
Photo: Brad Barket/Getty Images
The New York Times fired Jill Abramson as executive editor only last Wednesday. It took until this weekend for reporters to fully piece together the events that led to her ouster. In the days between, the empty spaces in the narrative were filled by a flood of commentary and debate that used the still-murky circumstances around Abramson as a synecdoche for sexism in American journalism and work life. Part of this is an inevitable result of the demands for immediate reaction to which all of us in journalism are subject. Another part is a natural desire for a symmetry of grandeur — the belief that a major event like the unexpected sacking of a pathbreaking New York Times editor must be explainable by a major societal phenomenon like the treatment of women. The result is that the vast majority of commentary that has been written (and probably ever will be written) about the subject lacked the benefit of the facts.
In case you still haven't caught up to the latest reporting, perhaps because you may not have spent your weekend following this story, Dylan Byers conveyed the most indispensable fact behind the Abramson saga. (This was published Saturday evening — you weren't checking Politico?) Arthur Sulzberger Jr. fired Abramson because she mishandled an important personnel matter and, more important, misled him about it. The Times had been wooing Janine Gibson, a well-regarded Guardian editor, for a new managing editor position equal to that of her incumbent managing editor, Dean Baquet. Abramson, according to Byers's reporting, assured Sulzberger that she had run the arrangement by Baquet. She hadn't. Baquet was furious, had been talking with Bloomberg News, and threatened to leave if Abramson remained.
We also know now why Sulzberger handled the announcement in such an abrupt, unceremonious manner: Baquet forced him to make an immediate choice. If he dawdled, Sulzberger would lose his heir apparent, whom he had nearly picked for the job in the first place. He initially proposed to float the cover story that she decided to retire, but when she understandably declined to participate in a transparent ruse, he simply dumped her.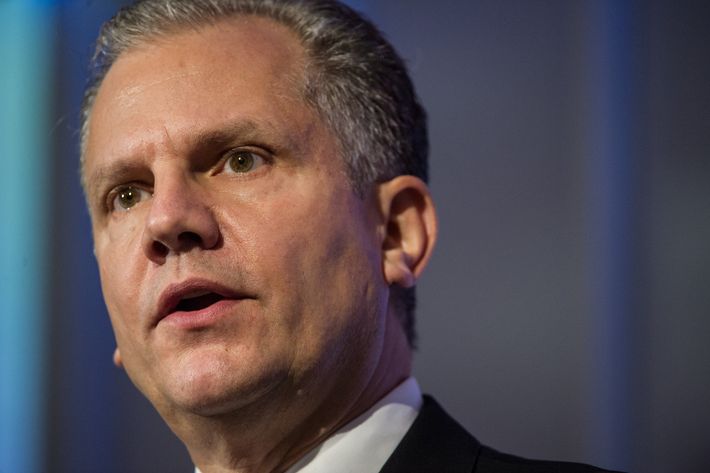 The initial wave of anger over the firing was fueled in large part by a report by The New Yorker's Ken Auletta that Abramson had complained to Sulzberger about her compensation, which she believed to be less than that of her male predecessors. (The Times has disputed the claim, without furnishing full numbers to back up its case.) Auletta's report presented something close to Abramson's version of the story. What made it more explosive was its headline, "Why Jill Abramson Was Fired," which was a more grandiose presentation of Auletta's reporting than the story itself ventured to make. The whiff of sexism at the New York Times was an irresistible narrative, for different reasons, to feminist critics and liberal-media-hating conservatives alike.

The pay dispute certainly added to a long-running buildup of mistrust between Abramson and Sulzberger, which included a series of tensions large and small. On many of them — detailed by Gabriel Sherman — I'd opine that Abramson seems to have been in the right. But the essence of the story is that she was fired because she committed a fireable offense after a series of previous clashes with upper management. You can probably get away with mishandling a major personnel matter. You can't get away with misleading your boss about it.
It's noteworthy that the Times' two leading media reporters, David Carr and Ravi Somaiya, both agree that petty managerial issues, rather than sexism, led to Abramson's downfall. Carr today cites Sulzberger's claim that Abramson had lost the support of her masthead colleagues, and concludes, "my reporting, including interviews with senior people in the newsroom, some of them women, backs up his conclusion." Somaiya has made the same points on Twitter:
Gibson, interestingly, endorses Carr's column.
Auletta has written a follow-up column conceding the basic accuracy of Byers's reportorial narrative. "The latest detail to emerge involves what Sulzberger has told people at the Times was Abramson's betrayal of trust," he writes, referring to Byers's scoop, "Knowing this makes it easier to see why Sulzberger insists that the issue was not one of gender but rather of management and honesty."
Now we know! Never mind, then. There is a small meta-irony in the Abramson saga. The journalism that has surrounded the episode is one element of the larger dilemma facing the Times itself — the problem of how to reconcile the need for fast publishing with the institution's legendarily high standards. The staff at the Times has been grappling for years with the speed and voraciousness of the news cycle. In this case, it victimized them in a way they never expected.