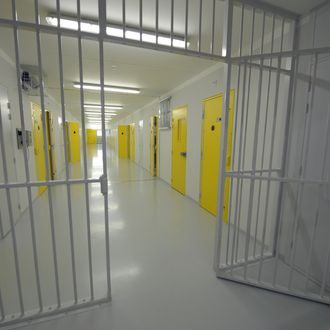 Photo: Bertrand Guay/Getty Images
Noor Hussain, a Pakistani immigrant living in Brooklyn, is on trial for the sickening murder of his wife, who served a meal he didn't want. "Defendant asked [his wife] to cook goat and [his wife] said she made something else" — lentils — according to prosecutors. When she cursed back at him, "defendant took a wooden stick and hit her with it on her arm and mouth" while she lay in bed, until the victim was a "bloody mess," the court papers state. The defense does not dispute that part.
"He comes from a culture where he thinks this is appropriate conduct, where he can hit his wife," said an attorney for Hussain, who was 71 at the time of the 2011 killing. "He culturally believed he had the right to hit his wife and discipline his wife." Because he didn't mean to kill her, the defense argues, Hussain is guilty of only manslaughter.
"His intentions were to kill his wife," Assistant District Attorney Sabeeha Madni countered during opening statements in a trial sure to make you lose your faith in humanity. "This was not a man who was trying to discipline his wife."