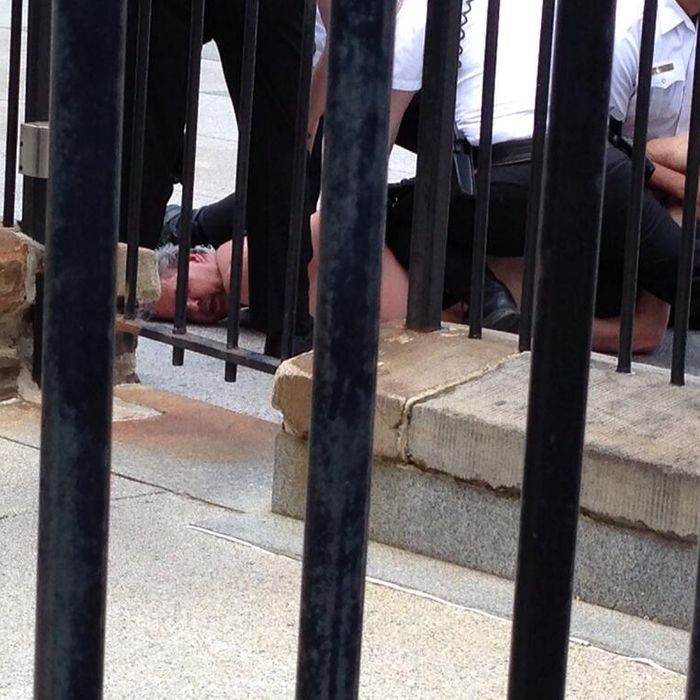 Happy Memorial Day weekend, America!
The Washington Post reports:
A man walked up to a White House entrance on Pennsylvania Avenue on Friday afternoon, stripped naked and assaulted an officer who tried to subdue him, according to a spokesman for the U.S. Secret Service.
When he gets out of the hospital, he'll be arrested, and at that point, no one will even be around to find out what he was protesting. Poor planning all around.