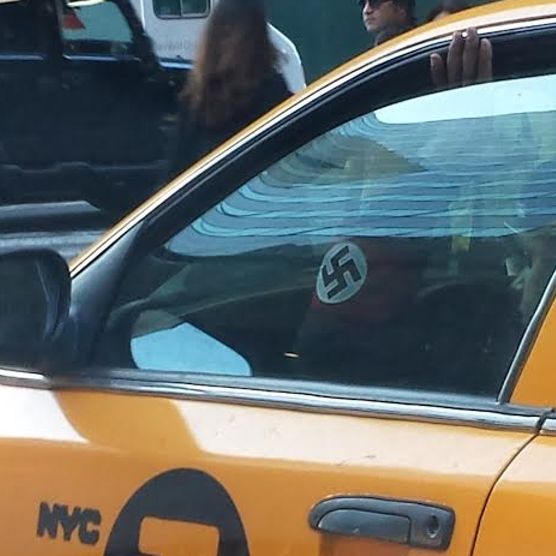 Photo: Anti-Defamation League
The Taxi & Limousine Commission would rather its drivers not keep their Nazi paraphernalia in such plain sight. This guy, as of yet unnamed, was making some kind of statement by wearing a swastika on his lower left arm, easily visible through the window, but was still suspended for just 30 days.
The Anti-Defamation League, which complained about the anti-Semitic accessory, is pleased nonetheless, Gothamist reports.
"We applaud the TLC's swift investigation and successful prosecution of this outrageous and inflammatory gesture by a taxicab driver," said the ADL in a statement. "In disciplining the driver, the TLC sends a powerful message that such a vehement demonstration of hate is unacceptable, and that there are consequences for those who seek to intimidate others." When he comes back to work, he'll surely treat everyone with fairness and decency.