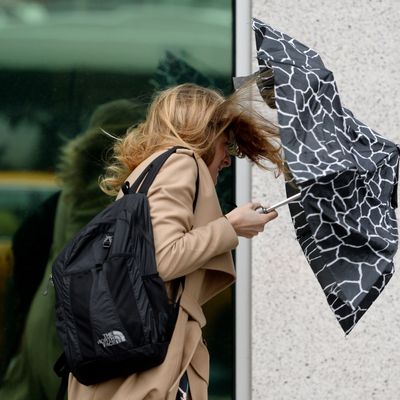 Photo: STAN HONDA/Getty Images
It was naïve to think that when it finally stopped snowing a few weeks ago — in April! — that the weather would just give up its uncaring quest to make us miserable. The precipitation gods merely adjusted for the season, and yesterday marked the tenth rainiest day ever recorded in New York City. Central Park got 4.97 inches in 24 hours, and about 5.12 inches overall, a month's worth in a single soggy day.
The flood warning just ended, but only after the Bronx River crested at 3.7 feet (moderate flooding) and a little landslide in Yonkers delayed the Metro-North Hudson Line this morning: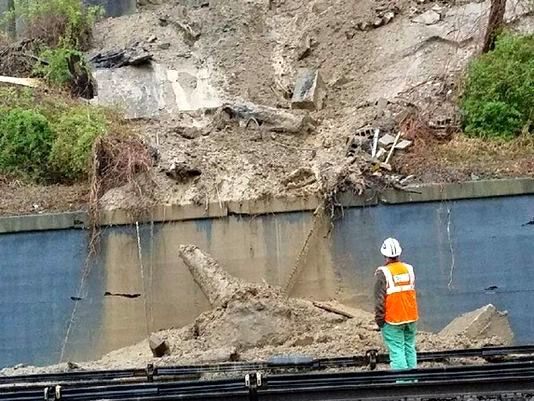 Roads are also closed across the city and the tri-state area, which was absolutely pummeled with rain. Residents of Howard Beach said, "It was worse than Sandy," while Philly was hit hard as well:
But the Northeast is nothing compared to the South, where storms have dropped more than ten inches, and the resulting tornadoes have killed at least 35 people in Mississippi, Tennessee, Arkansas, Alabama, and Florida:
More showers and thunderstorms are expected in New York throughout the day, but the high is 72 degrees. Just focus on that part.