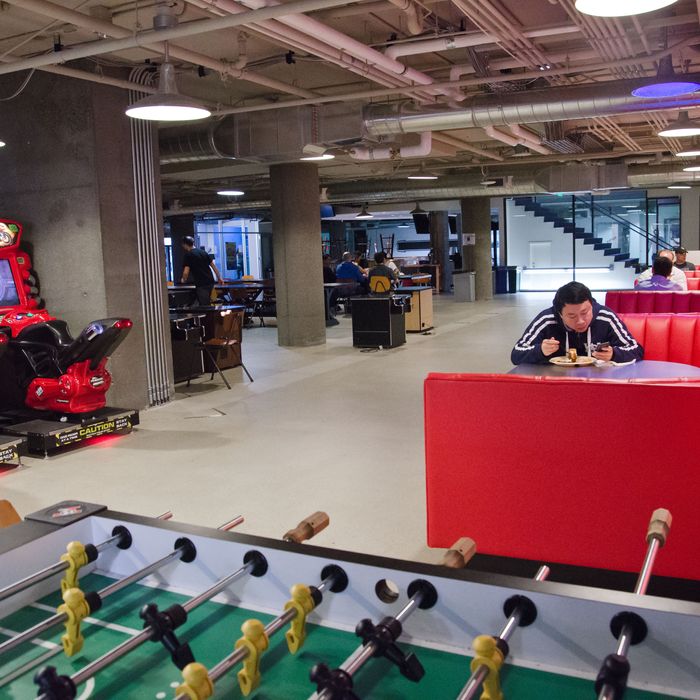 Photo: Karsten Lemm/dpa/Corbis
In the tech industry, free snacks and luxury shuttles are no longer enough. From putting greens to pod chairs, from Airbnb's faux-pastoral living walls to Zynga's game room, no expenses are being spared in the tech corridor's arms race for office superiority. Some companies give out-of-office perks (Google employees can rent company shuttles at a discount for weekend parties), and some make do with catered lunches and Friday concerts.
And why not? Silicon Valley has more money than it knows what to do with, and tech contains one of the most competitive labor markets in the country. If a hot-shot engineer can be wooed by the promise of a roof deck and an espresso bar, these renovations will pay for themselves and then some.
It used to be that tech offices resembled middle-school playplaces — all air hockey and Nerf guns. Now the bright colors and ball pits have given way to faux-industrial setups and furniture that's more likely to come from a salvage shop than a catalogue, the kind of enhancements that convey both riches and artsy sophistication.
Not every tech company splurges on setting. (Amazon famously uses plain wooden doors as desks and cheap chairs for every employee, even CEO Jeff Bezos.) But among the big and soon-to-be-big tech companies of the Bay Area, there's no stopping the trend. After all, these companies do need productive employees. If your boss can make work feel like a playplace, that's even less of a reason to clock out.
Airbnb, San Francisco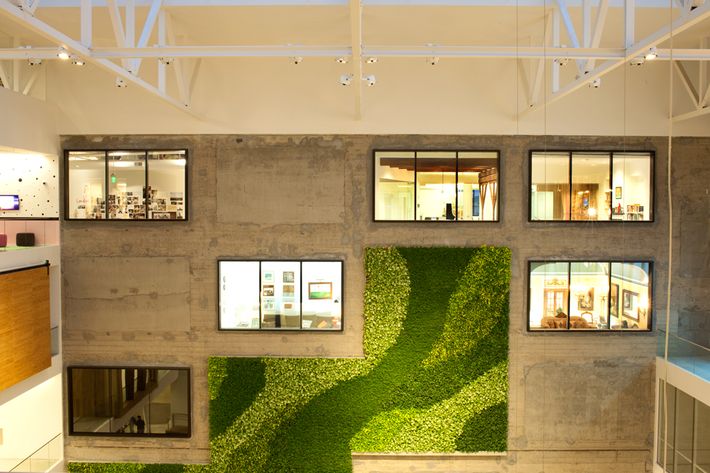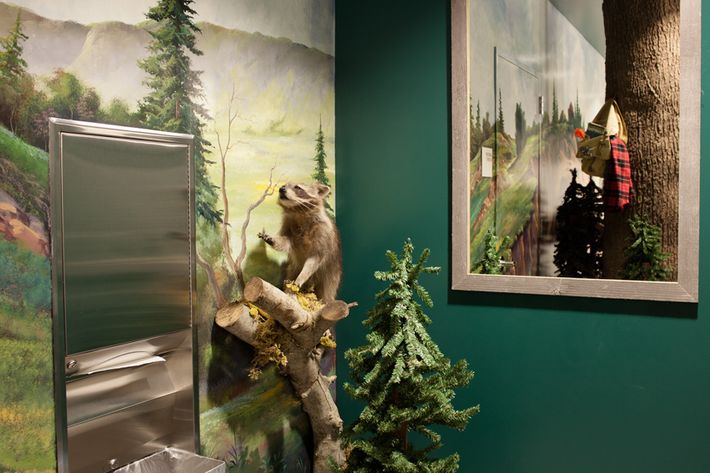 Box, Los Altos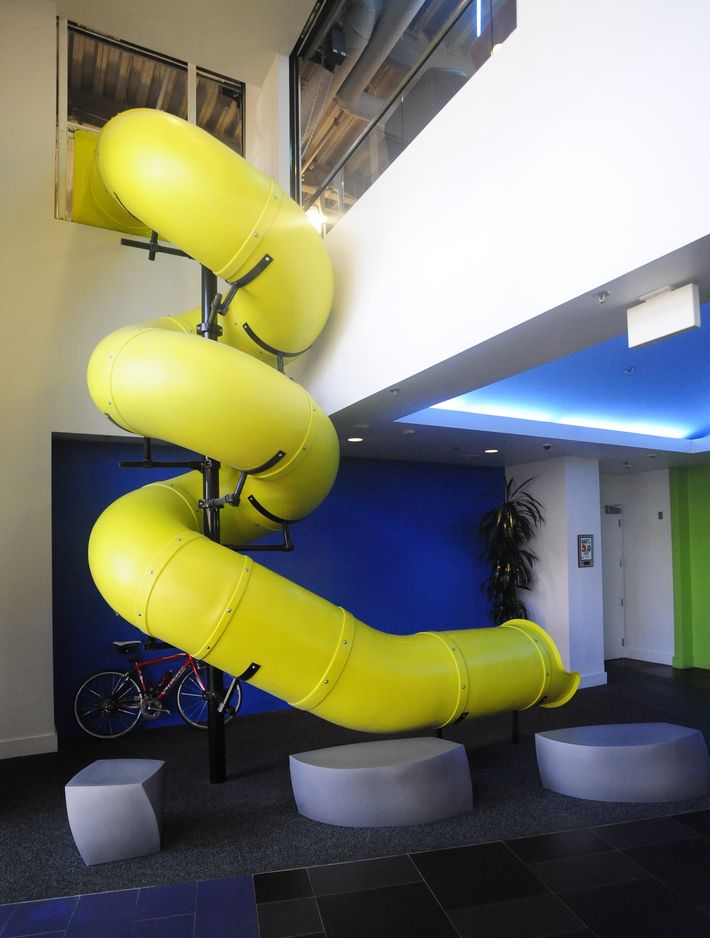 Dropbox, San Francisco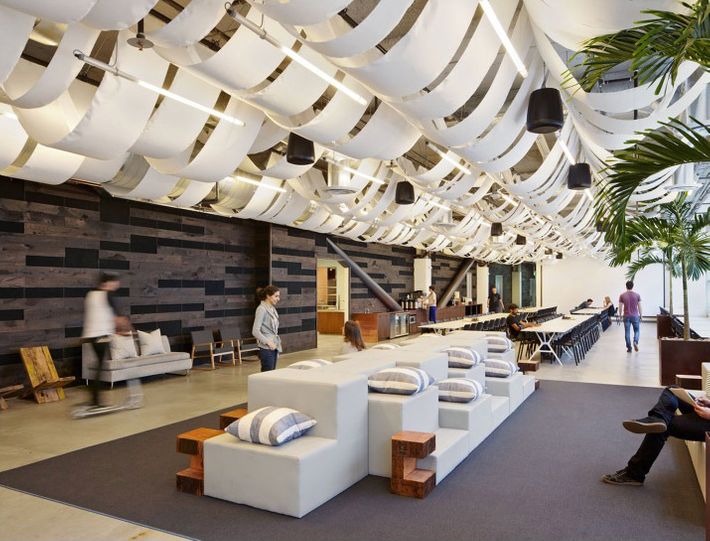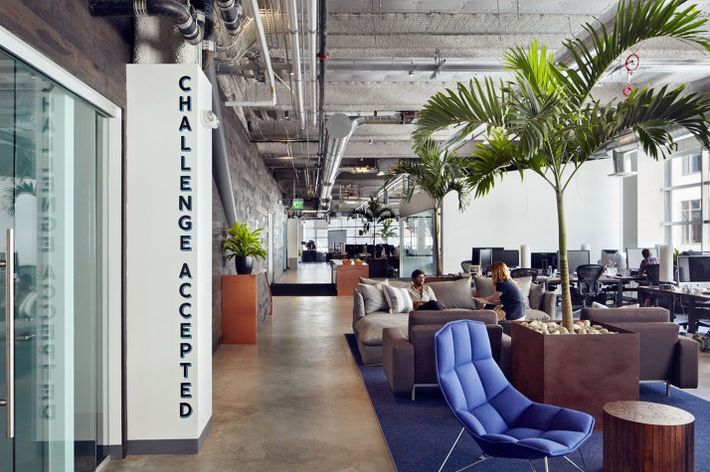 Google, San Francisco offices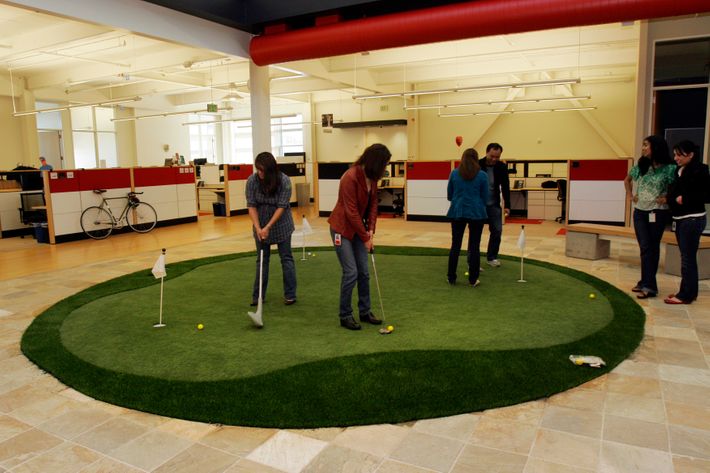 Google, Mountain View headquarters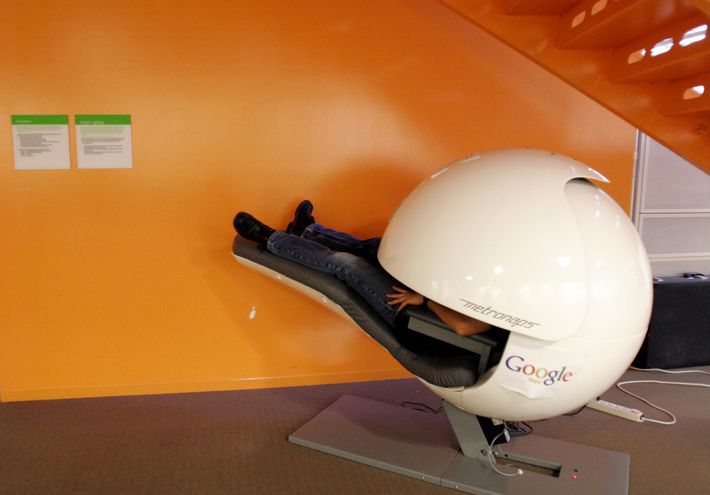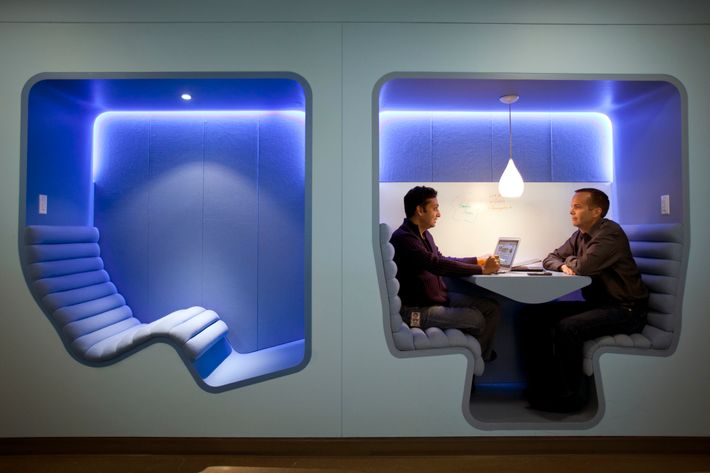 Pocket Change, San Francisco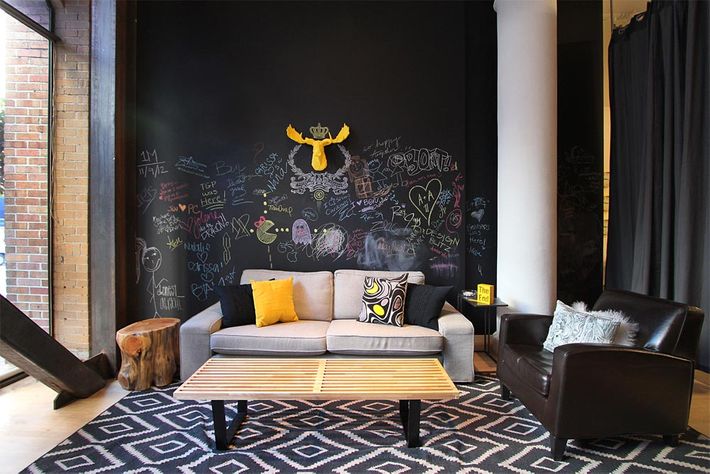 Twitter, San Francisco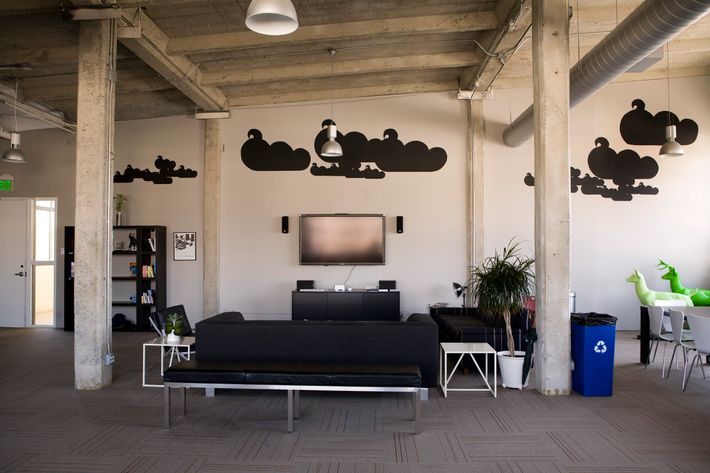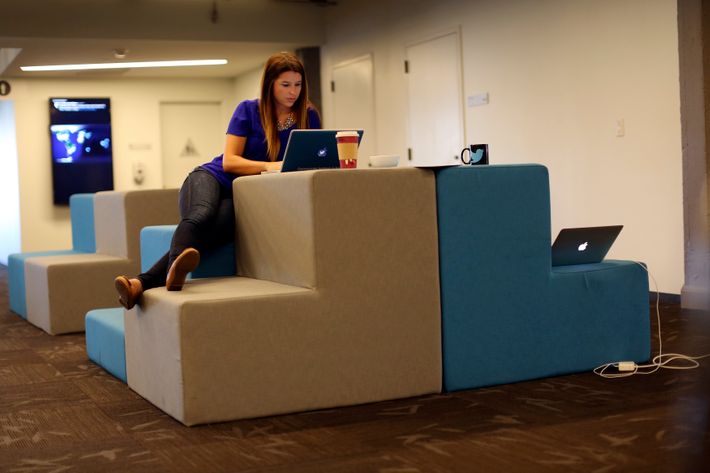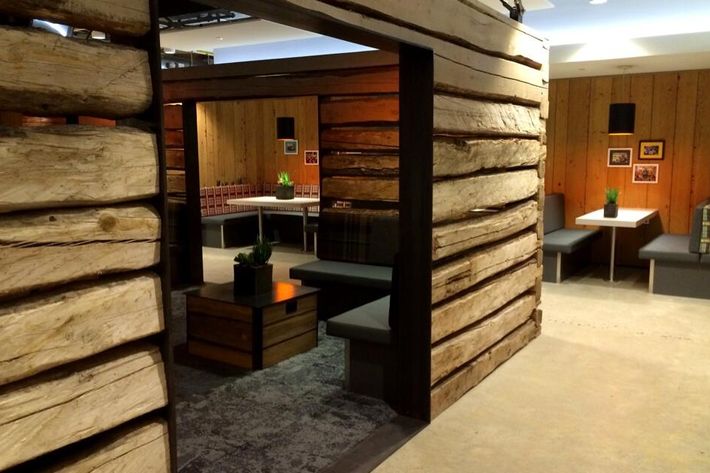 Square, San Francisco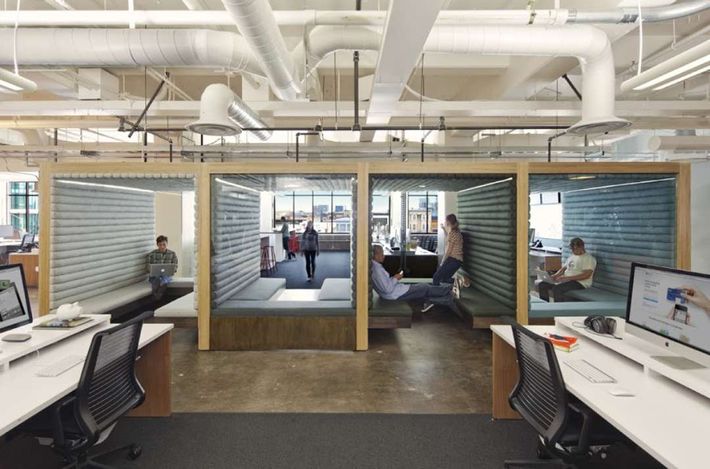 SquareTrade, San Francisco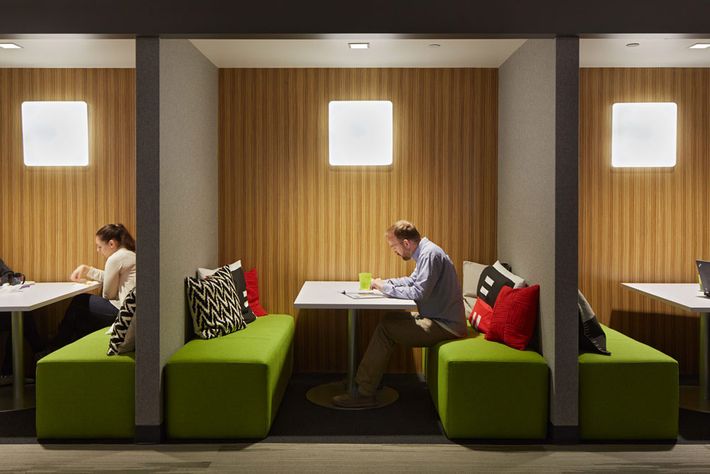 Facebook, Menlo Park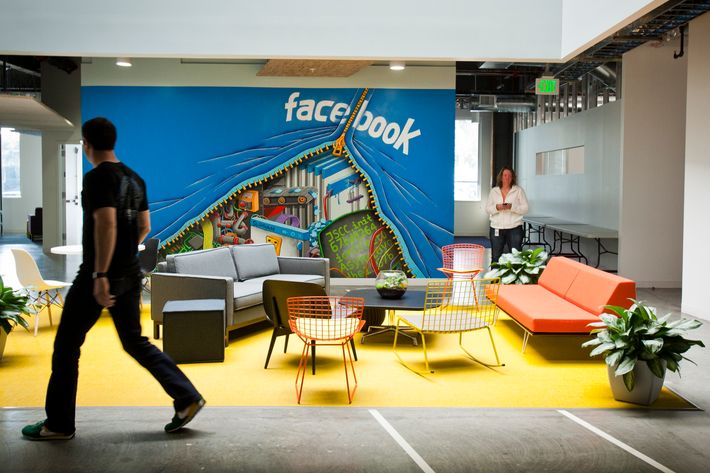 Expensify, San Francisco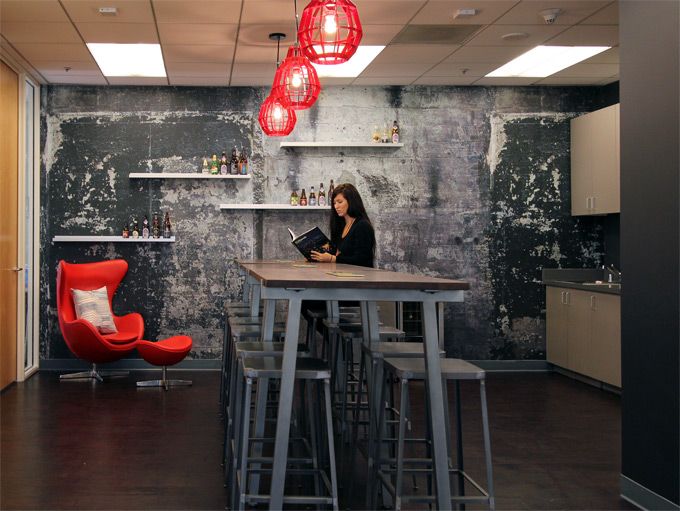 Skype, Palo Alto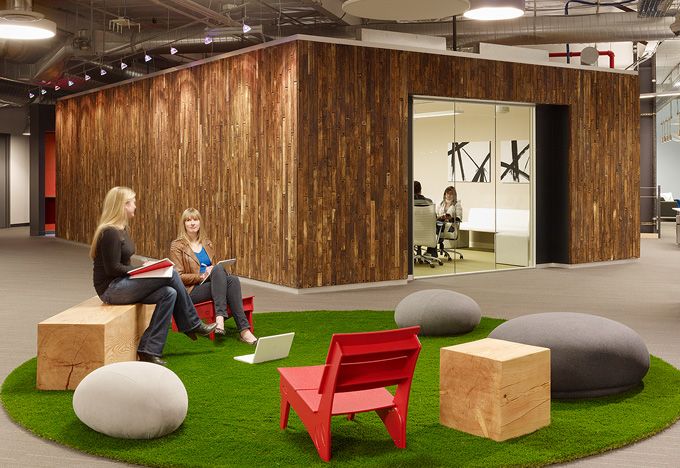 Pandora, Oakland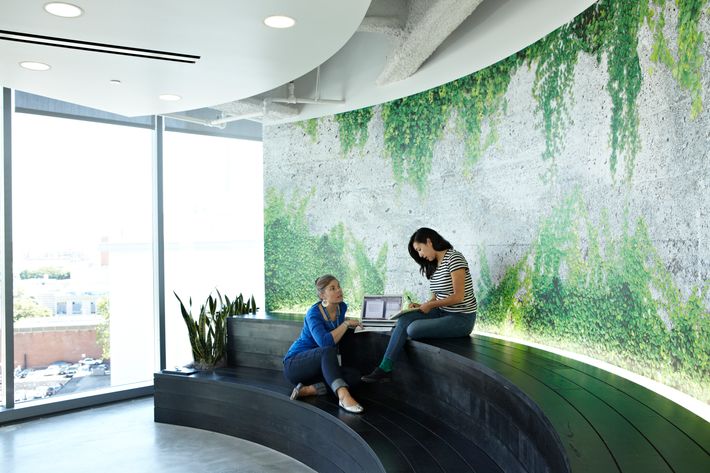 Zynga, San Francisco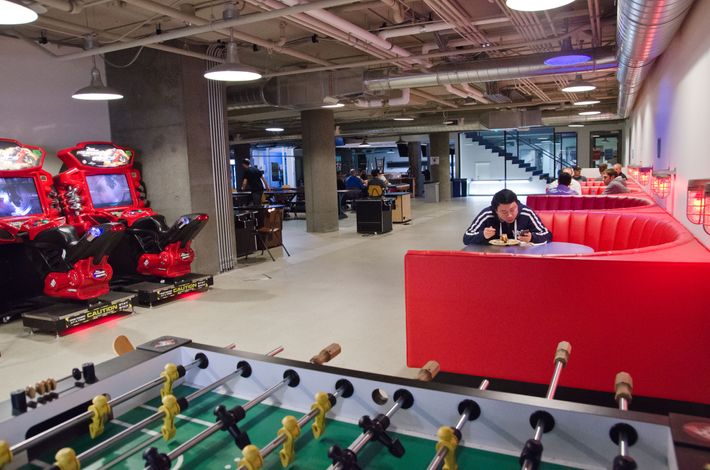 Uber, San Francisco