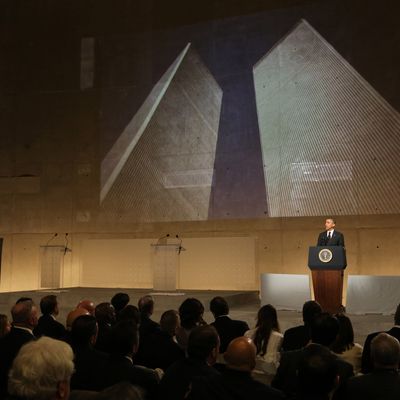 President Obama spoke for just nine minutes this morning — he was scheduled for three — at the dedication of the September 11 Museum in lower Manhattan. He made it count. "No act of terror can match the strength or the character of our country," he said. "Like the great wall and bedrock that embrace us today, nothing can ever break us. Nothing can change who we are as Americans."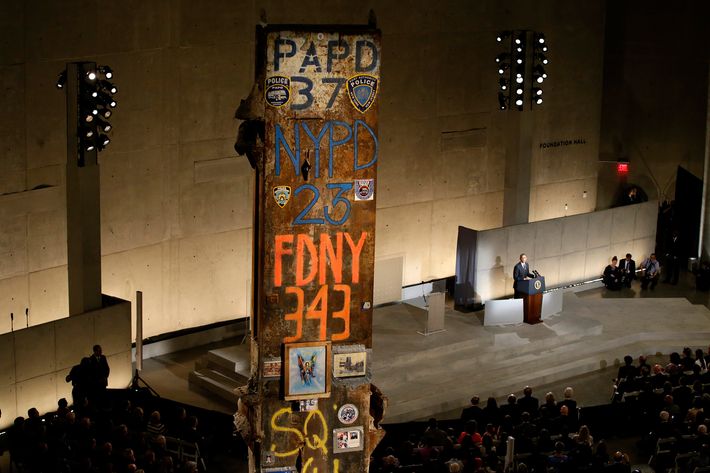 Obama was joined by his wife Michelle, former Mayor Michael Bloomberg, Mayor Bill de Blasio, Bill and Hillary Clinton, and Governors Andrew Cuomo and Chris Christie. (George W. Bush could not attend because of a "scheduling conflict.")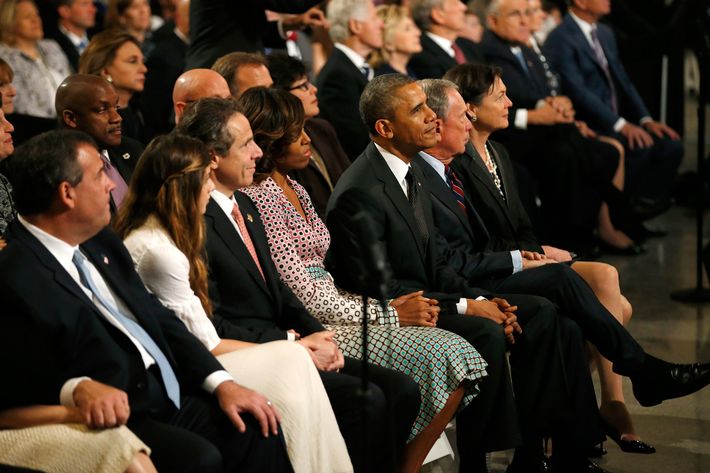 "I think all who come here will find it to be a profound, moving experience," said the president. (Read Justin Davidson's review of the museum here.)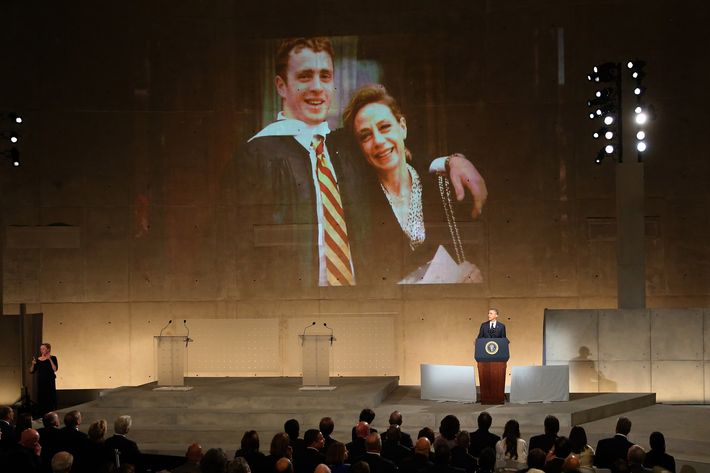 "Here we tell their story, so that generations yet unborn will never forget, of co-workers who led others to safety," said Obama, naming heroes and victims, including Welles Crowther, who was identified months later by his red bandana.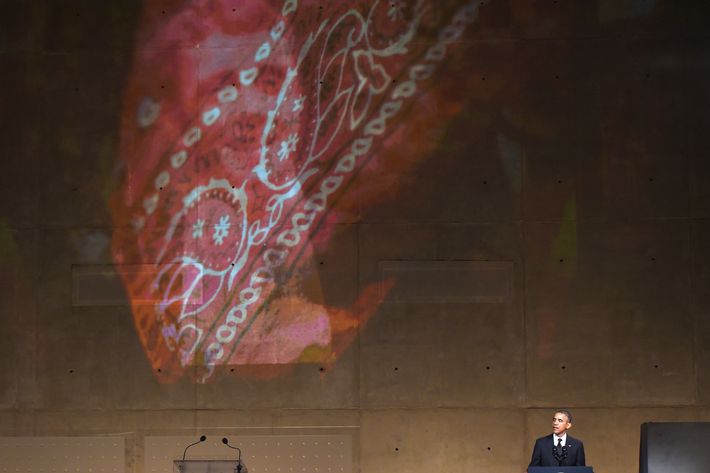 "He worked in finance, but he had also been a volunteer firefighter," said Obama. "And after the planes hit, he put on that bandanna and spent his final moments saving others."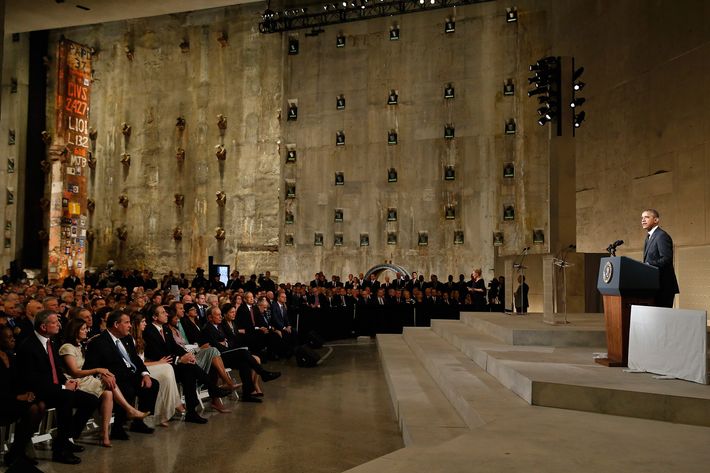 "Here at this memorial, this museum, we come together, we stand in the footprints of two mighty towers, graced by the rush of eternal waters," said Obama.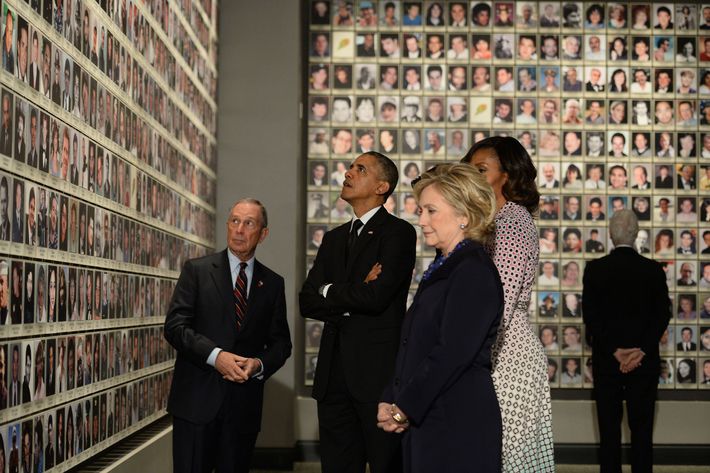 In the words of Michael Bloomberg, "It is impossible to leave without feeling inspired."