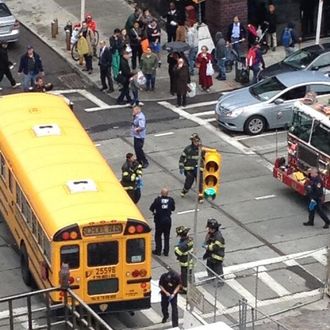 A yellow bus struck and killed a woman at the intersection of Second Avenue and East 93rd Street this afternoon around 3:30 p.m., according to witnesses, leaving a gruesome scene at yet another pedestrian death. The kids aboard were physically unharmed and let off through the back door as the victim lay trapped beneath the vehicle.
Neetzan Zimmerman, who lives nearby, took photos of what he called a "horrific accident."
The victim has not yet been identified.