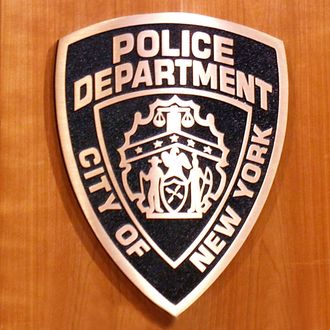 Photo: Spencer Platt/Getty Images
Karen Fennell is suing the NYPD because cops keep bursting into her family's Bed-Stuy apartment in search of her husband, James E. Jordan, who died from diabetes in 2006. "They tell me to be quiet or they'll lock me up," she told the New York Post. "So they go through my entire house, turning out drawers, looking in closets, harassing my children and asking them terrible questions." According to the lawsuit Fennell filed in Brooklyn federal court on Monday, officers have raided the place on more than a dozen occasions (four times this year alone) while demanding to see Jordan, a former security guard with a minor criminal record. Fennell says that she eventually taped her late husband's death certificate to the front door to demonstrate that he is no longer arrestable.
The lawsuit also claims that when the police found themselves unable to speak to Jordan during a July 2013 visit to the apartment, they settled for his son, James Jr., arresting the 31-year-old and a friend for possessing a pocket knife. "While at the precinct, James was interrogated by defendant officers, who kept asking James to provide them with information concerning drugs and guns in his neighborhood and concerning certain individuals who James doesn't even know," the lawsuit states. The weapons charges was later dropped.
"My dad's spirit is here. But you can't arrest his spirit," the younger Jordan explained. "I just want my dad to rest in peace. Even when you're dead, you still get harassed." The NYPD hasn't commented on the lawsuit. Maybe they're just looking for the right way to tell Fennell that her husband is secretly alive and wanted for a major crime somewhere.