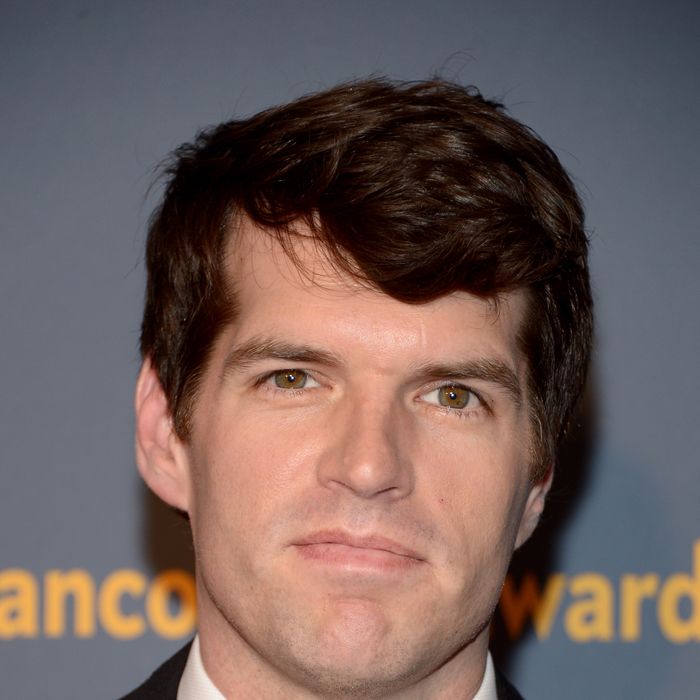 Photo: Michael Loccisano/2014 Getty Images
"My goal is going to be to find the biggest nerd at this thing," Timothy Simons, who plays Veep's dweeby sycophant, Jonah, told Daily Intelligencer last night at People's White House Correspondents' Dinner party at the St. Regis. "Dude, it's like a 300-way tie," said his cast-mate Reid Scott, who plays Dan, the handsome, backstabbing schemer.
"I feel honestly like I might have already found him," Simons said. "I don't want to say who it is."

While some worry Washington treats Hollywood like caged animals this weekend — and celebs do seem to get more bombarded with photo requests here — the actors are taking it all in, too.
"Everybody has two phones, that's the first thing we learned," Simons said, talking about their early days of research for Veep. Hanging out with Washington types, they also learned about the expression "pencil-fucked," which is when a higher-up makes significant changes to a speech at the last minute. "Somebody we met just threw it into the conversation and was like, 'Yeah, yeah, this speech today got totally pencil-fucked,' and then the next day we went to the set with the term 'pencil-fucked.'"

Right now, Simons is researching how to awkwardly inject oneself into a conversation — Jonah's bread and butter. "I'll do some word-for-word pickups of how not to gently guide yourself into a conversation, which is something Jonah is not good at," he says.
Simons also wants to know how guys like Jonah brag about their jobs. "Is it a gentle work-in that comes naturally? Or it just like a sledgehammer, someone that's like, 'Hi, how's it going? I'm Tim. I work in Hollywood. I'm an actor." At the moment there's no shortage of research subjects. "They're all here," Simons says. "So I'm definitely going to find them. But I think they'll introduce themselves in a different manner and I'll have to suss it out. I don't think they are going to fly the flag."