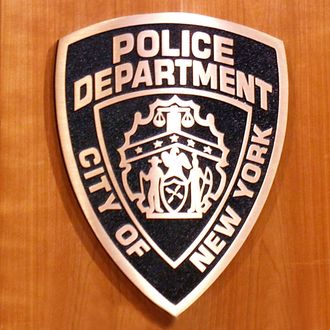 Photo: Spencer Platt/Getty Images
Last year, 29-year-old Pamela Held was pulled over near the border of Queens and Brooklyn, where she was cited for having an expired vehicle inspection. However, the New York Daily News reports that cops also found a modest stash of pills — four oxycodones, two amphetamines, and one Suboxone (which is used to treat opiate addiction) — for which she did not have a prescription. Held was arrested for misdemeanor drug possession and brought to the 104th Precinct station house, where she was questioned about what she'd been up to that night. She said that she'd been hanging out with a friend and handed a female police officer her phone so that she could check the text messages to confirm that. Meanwhile, Held said that a male officer, Sean Christian, began flirting with her, though she blew him off. 
But when Held got her phone back, she noticed that 20 racy photos and five videos that she'd saved for her boyfriend had been forwarded to another, unknown number. Her lawyer, Richard Soleymanzadeh, claims that an investigator that he hired traced the number to Christian, who — thankfully! — apparently isn't bright enough to figure out how to delete outgoing texts. According to the Daily News:
After Held's lawyer's investigator connected Christian to the number the pictures were sent to, Held filed a complaint with police. She later spoke to Christian by phone for 50 minutes, with Internal Affairs Bureau investigators listening in, police sources said. Christian even called her back when the call dropped, sources said.
Held is now suing Christian, as well as three other cops who had access to her phone, in federal court. Meanwhile, Christian will likely face a departmental trial that could result in him losing some vacation days, or possibly getting suspended. In the meantime, he's still on patrol, which is just another reason for the women of New York to be extra careful with their sexts.