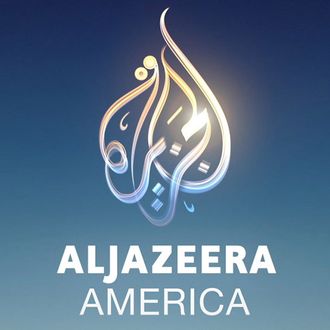 A judge in Cairo today sentenced three already-caged journalists to prison in what Amnesty International called an "outrageous ruling" and an "absolute affront to justice." Peter Greste and Mohamed Fahmy were given seven years each for allegedly trying to bring down the state with false reports — an unstable Egypt has been especially suspicious of the Muslim Brotherhood in Qatar, whose government owns Al Jazeera — while a third staffer, Baher Mohamed, was given another three years for possessing one used bullet.
Greste, formerly of the BBC, is Australian; Fahmy, a former CNN and New York Times journalist, is a Canadian citizen; and Mohamed is from Egypt. All three were reporting for Al Jazeera English when they were detained in December, when, as the Times notes, "street protests and civil strife were common enough in Egypt that such broadcasts would have been far easier to film than to fabricate." The network rejects the charges and said the verdict defies "logic, sense, and any semblance of justice."
An Amnesty International director for the region said it is "a dark day for media freedom in Egypt, when journalists are being locked up and branded criminals or 'terrorists' simply for doing their job. The verdict provides further evidence that Egyptian authorities will stop at nothing in the ruthless campaign to crush anyone who challenges the official narrative, regardless of how questionable the evidence against them is."

Worse still, the Times reports that secretary of state John Kerry was just in Cairo yesterday praising the Egyptian government's "very strong sense of his commitment" to "a re-evaluation of human rights legislation" and "a re-evaluation of the judicial process." With President Abdel Fatah al-Sisi, the former general elected last month, Kerry added, "We also discussed the essential role of a vibrant civil society, free press, rule of law and due process in a democracy." John Kerry, call your office.