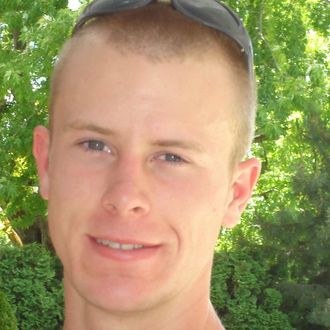 Photo: Bergdahl Family/Idaho National Guard
While some soldiers who served with Sergeant Bowe Bergdahl have suggested that he might have colluded with his Taliban captors, an Army official said on Wednesday that they have "no reason to believe that he engaged in any misconduct" during his five years in captivity. Bergdahl has been recovering in Texas following his May 31 release, and this week he was moved to an outpatient facility in San Antonio. Investigators have yet to interview Bergdahl, and he still hasn't seen his parents. It appears the new information the Army has gleaned comes via the military team helping him reintegrate into society. He's told them that life in captivity was difficult, and for part of the time he was kept in a cage.
It's still unclear why Bergdahl left his base in Afghanistan, which led to his 2009 capture. The two-star Army general investigating the case plans to question Bergdahl after his treatment in Texas is completed in about two weeks. The probe should be finished in August, at which point it will be handed over to Army officials who will decide if Bergdahl should be disciplined. If it's determined that Bergdahl deserted, he could face court-martial, prison time, or the death penalty.