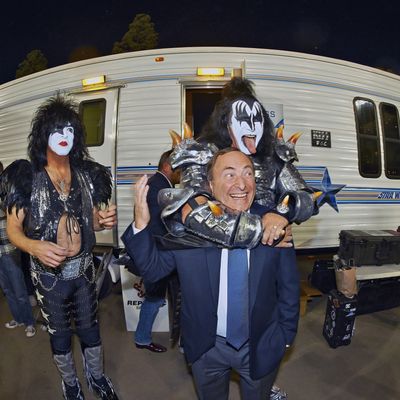 Photo: Robert Beck/Sports Illustrated/Getty Images
The Stanley Cup Final, particularly one played between New York and Los Angeles, brings out lots of celebrities, A-list and otherwise. And in an underrated spring tradition, the Final also means lots of awkward photos of NHL commissioner Gary Bettman posing with famous people. Such photos aren't limited to the Final, but this is the busy season for fake smiles and confused expressions. The photo above of Bettman and the band Kiss, taken at January's outdoor game at Dodger Stadium, is hard to top. But here are nine other awkward photos of Bettman and celebrities through the years.
With Vince Vaughn: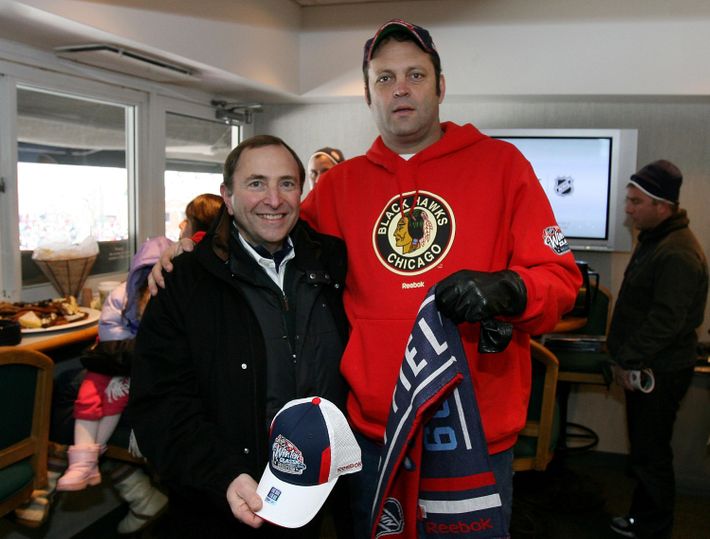 With Snoop Dogg: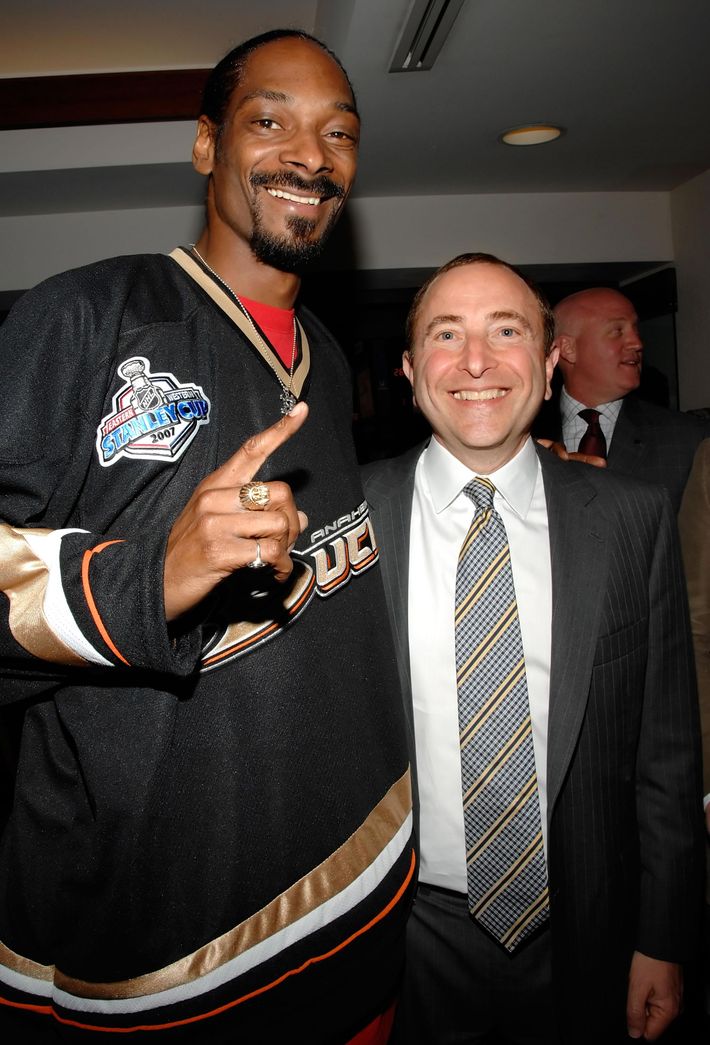 With Kate Bosworth: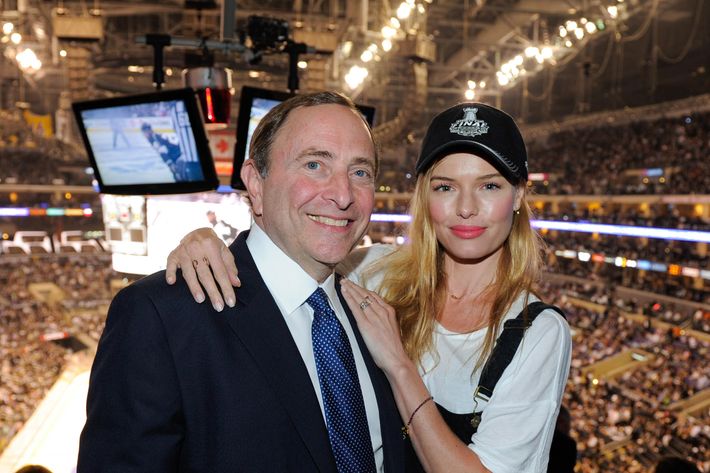 With Rex Ryan (who, as a reminder, will wear any hockey jersey you give him):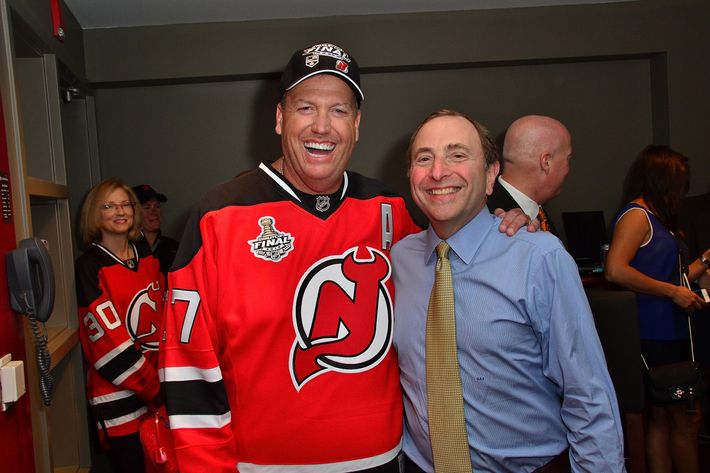 With Will Arnett and Jason Bateman: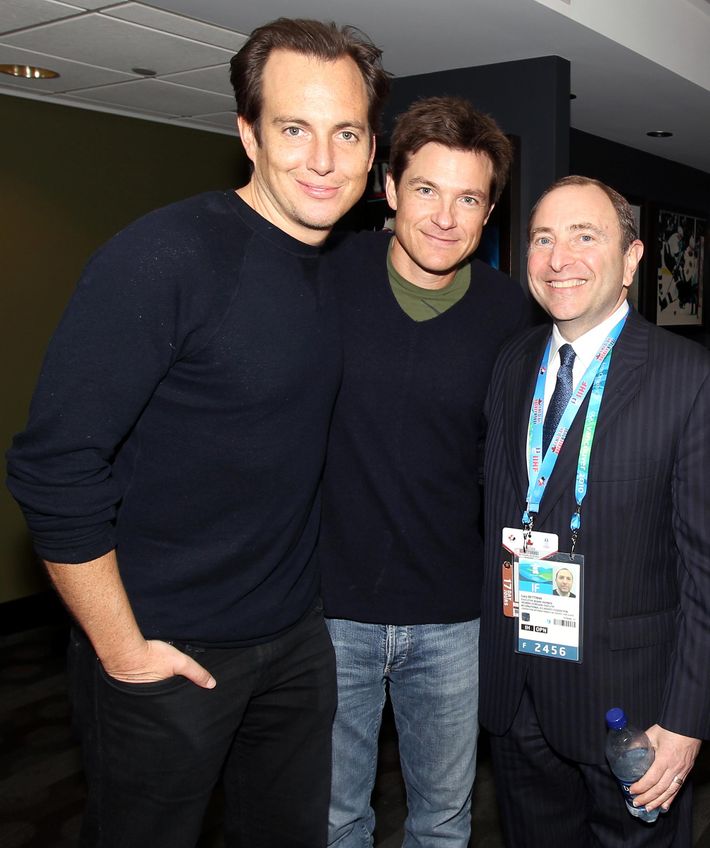 This photo with Retta is actually kind of nice, but whatever. Treat yo'self, Gary!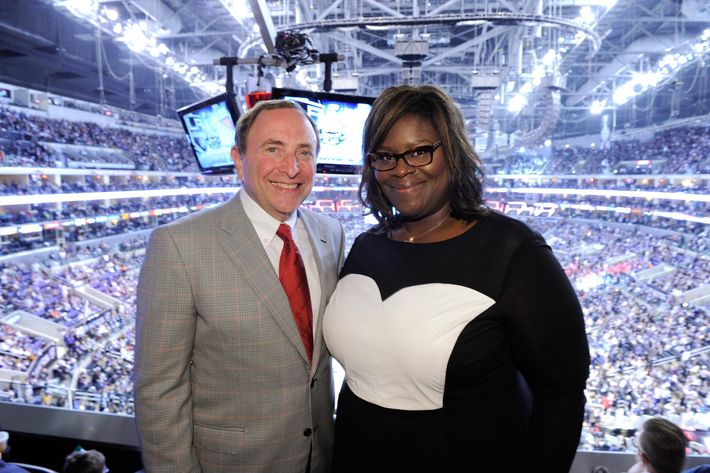 With Kelly Ripa, Mark Consuelos, and family: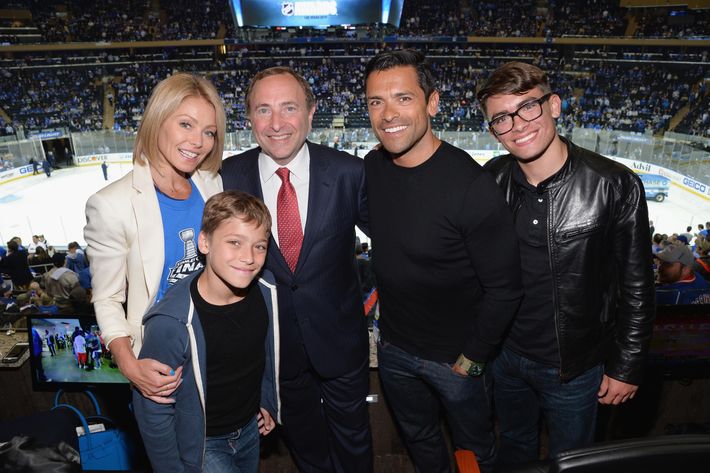 With Olympic snowboarders Nick Baumgartner and Seth Wescott: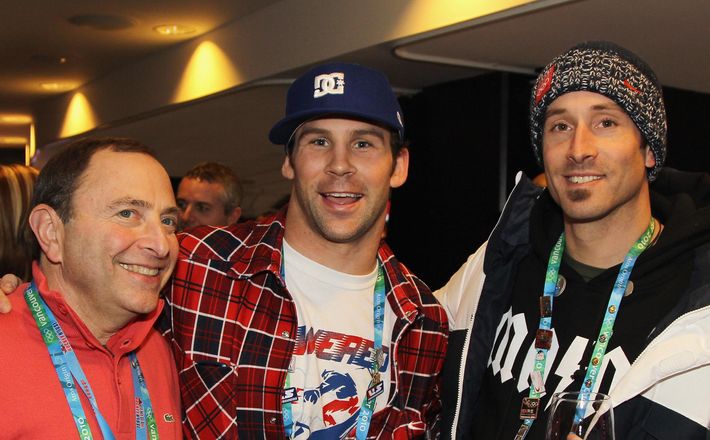 With Colin Hanks: