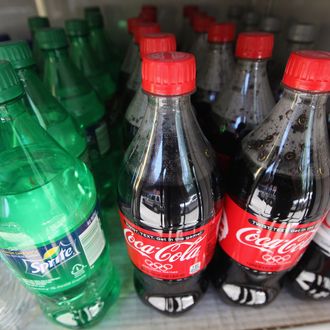 Photo: Mario Tama/2012 Getty Images
Slurp down a 48-ounce Sprite and celebrate: New York City's ban on infant-size sodas is gone forever. Today the State Court of Appeals denied the city's final attempt to bring back its ban on sugary drinks over 16 ounces. The court upheld rulings from two lower courts that said the health department overreached when it enacted the ban, which would have stood if it came from the City Council.
Earlier this month, when the city argued its case in front of the court, it claimed that there were no limits to the health department's banning abilities as long as it based its decisions on science.