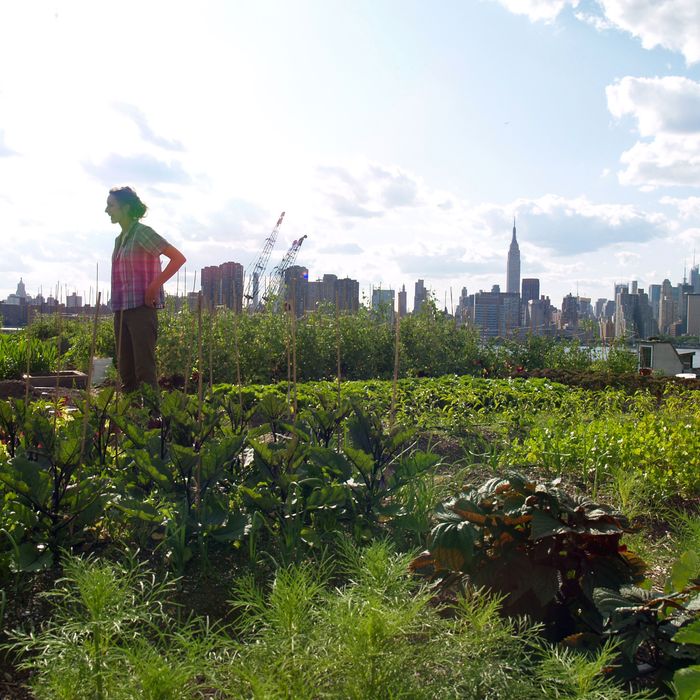 Urban farming, with the city in the distance.
Photo: Mike Di Paola/Bloomberg via Getty Images
The plan for goats to roam a "rat-infested, neglected lot" in Dumbo — as an art project, of course — before it becomes condos is just the latest nod by the hippest, most populous borough to the advantages of country life. (The plan is for the green clover field to "blush crimson" later in the summer.) In the land of kale and juicing and urban cowboys, pastoral may be the new artisanal — or do they go together like pickled ramps and goat cheese? — as rooftop agriculture and attempts at outdoorsiness continue to take over gentrifying Brooklyn. It's an urban center (the new Manhattan!) but with fresh vegetables (farm to table!). To be fair, the combination looks really good in (Instagram) photos.