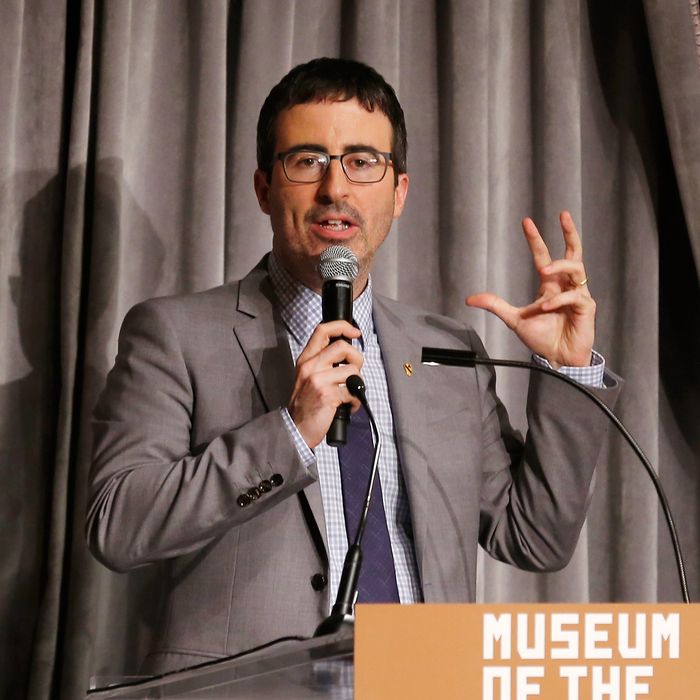 Photo: Jemal Countess/Getty Images
In the upcoming seventh episode of Last Week Tonight, the show will face the main challenge of the format, the one built into its name: the big news broke Tuesday, when House Majority Leader Eric Cantor lost his congressional primary to a virtual unknown, but host John Oliver has to wait until Sunday to weigh n.
"It's pretty amazing," Oliver told Intelligencer last night at the Museum of the Moving Image dinner honoring Charlie Rose and his boss at HBO, Richard Plepler. "I guess we'll get to the bottom of what that was about." But Oliver has no tears for the outgoing congressman. "I'm sure now he's devastated as he faces what's likely to be a lucrative career in the lobbying industry. That is a golden safety net he has underneath him. I'm sure he's going to go and make an absolute fortune basically doing the same thing with all the people he's already been doing it with." Consider that a preview.