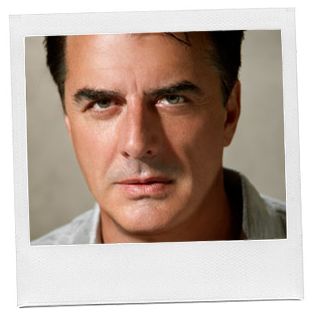 Name: Chris Noth
Age: "As old as the old New York."
Neighborhood: Greenwich Village
Occupation: Actor. Next Monday, June 16, at 7 p.m. he'll be hosting the ECO RoCK benefit for the Rainforest Action Network at the Cutting Room, alongside his Good Wife co-star Julianna Margulies, among others, with entertainment by Jim Gaffigan. Grab your tickets here.

Who's your favorite New Yorker, living or dead, real or fictional?
Jerry Orbach. He really was Mr. New York, and people don't realize what a great Broadway hoofer he was.
What's the best meal you've eaten in New York?
Can I answer it in a two-pronged way? The best branzino at Da Marino on 49th Street. The best steak at Knickerbocker on University and 9th.

In one sentence, what do you actually do all day in your job?
Oh yeah, this is impossible because my job depends on whether I'm doing a play or a movie or not doing anything at all. I'm also trying to stay in shape most of the time, but that's because I love my favorite booze and favorite sedatives, which are the same thing.

What was your first job in New York?
A bartender at the Only Child in the West '70s, when I was 22 (I was a daytime bartender — it was the only thing I could get). I didn't realize that on the second floor was a whore house.

What's the last thing you saw on Broadway?
Beautiful. I loved every second of it. I'm so happy she won the Tony.

Do you give money to panhandlers?
Mostly. But sometimes if I see a guy and he's young and in good shape and healthy, I'm not gonna give him any money.

What's your drink?
Vodka straight up, usually Grey Goose, but Belvedere will do. Ice cold — I like to tell the bartender "Make it a Polar vortex, with little shards of ice on top" — three olives, and a tiny bit of dirt. "Make it dirty, not filthy. Like sex."

How often do you prepare your own meals?
Now that I'm married? Never. Oh, that's a really chauvinist line, isn't it? I'm trying to learn. But you know, it's much more a habit in L.A. than it is in New York, let's just put it that way.

What's your favorite medication?
Vodka martini with three olives, ice cold, with little shards of ice on top.

What is the best thing in or about your apartment?
It's got a sunken living room with a fireplace, and it's prewar. I've lived there since '94.

What's the craziest thing you've ever seen on the subway?
Back in the '70s, I saw a guy with high tops and long pants pull up his pants and pull out a ten-inch knife, with which he proceeded to cut himself. It was pretty crazy.

When was the last time you stayed out past 3 a.m.?
Never in L.A.. In New York, at least once a week.

Which do you prefer, the old Times Square or the new Times Square?
Old, old, old. It's nothing but tourists there now, and a lot of neon. There's a lot of great old bars that are gone. And I know we need tourists — it's not that. I don't know what it is. It's brand drug stores;  it's M&M stores and crap like that. It's commercial junk now. It's terrible.

What do you think of Mayor de Blasio?
He's just what the city needs and we should give him a fighting chance.

What do you hate most about living in New York?
This is a phenomenon that's only happened in the last 20 years, and it's the systematic raping of New York by greedy developers who have turned this city into a second-rate Dubai.

If you could banish one person from New York forever, who would it be?
Greedy developers. Pick one. Banish 'em.

When's the last time you drove a car?
In New York? I keep an old Toyota and I drive at night at least once a week, if I'm going uptown. I never drive it in the daytime; then I use the Citibikes. That's a great invention.

Finish this sentence: The NYPD _____.
… are the greatest.

Times, Post, or Daily News?
Times for everything, and when I want to indulge in gossip, Richard Johnson of the Post. He's old-school.

Where do you go to be alone?
I run in Central Park.

What makes someone a New Yorker?
You have to have lived and worked in this city at the very least a decade.