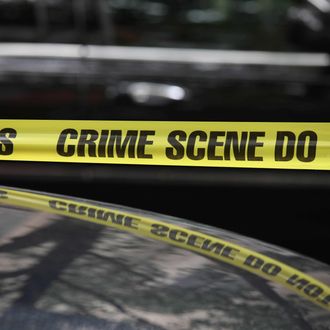 Photo: Rob Kim/Getty Images
This weekend ended with two serious hit-and-run accidents in New York: Late Sunday night, a Chevy SUV drove off after into a motorcycle carrying two men at the corner of Graham Avenue and Boerum Street in Brooklyn, leaving one of the riders hospitalized in critical condition and unlikely to survive, according to NBC New York. A witness managed to photograph the vehicle's plates, but no arrests have been announced so far.
A similar and even more upsetting incident took place on Saturday night in Levittown, Long Island, where a blue minivan ran into 13-year-old Bryanna Soplin. Bryanna, who had Down syndrome, had walked out of her house without her parents' knowledge. She was crossing the street  at Hempstead Turnpike and Gardiners Avenue when, as her mother, Jennifer Curuchaga, told CBS 2, "the guy just passed a red light and he kept going without stopping." She died from her injuries at a hospital about four hours later. The police said that they are now examining security footage from the intersection for clues about the driver, who was last seen turning north onto the Seaford-Oyster Bay Expressway.
It seems like as good a time as any for the NYPD to begin its three-week crackdown on "hazardous driving behaviors such as speeding, passing through red lights, driving while using a cellphone, driving while texting, making improper turns, disobeying traffic signs, and failing to yield to pedestrians" at some of New York's most dangerous intersections. Meanwhile, it's always a good time for people to stick around and take responsibility when they hurt or kill other people with their cars.