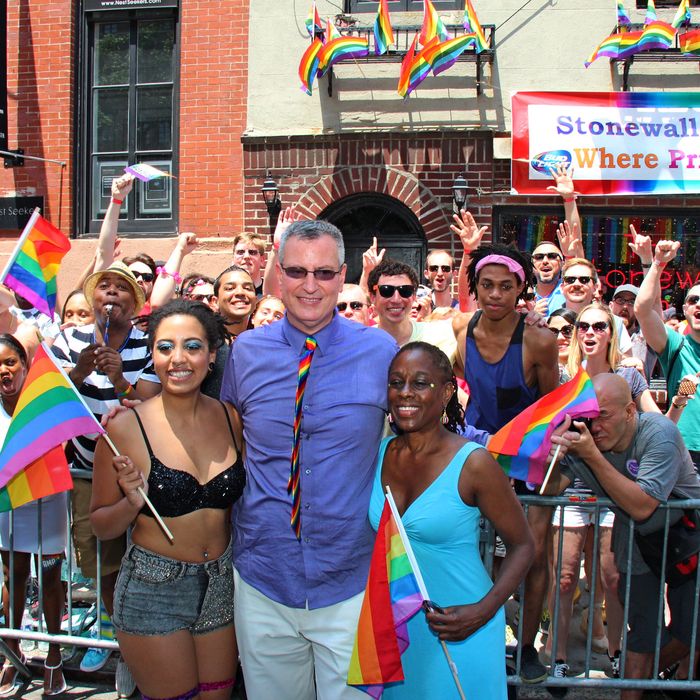 The First Family, really going for it.
Photo: Edward Leavy Jr / Demotix
Mayor Bill de Blasio's look was full-on goofy (but progressive!) dad at Sunday's Gay Pride March in an untucked, wrinkly purple shirt, rainbow tie, white pants, generic running shoes, and what sure looked like transition lenses. Her father's proud goofiness aside, Chiara killed it.
Not content to leave the women of Orange Is the New Black as the clear style winners, New York City's first daughter rocked leopard-print platform sneakers, bedazzled cutoffs, and sequin garters.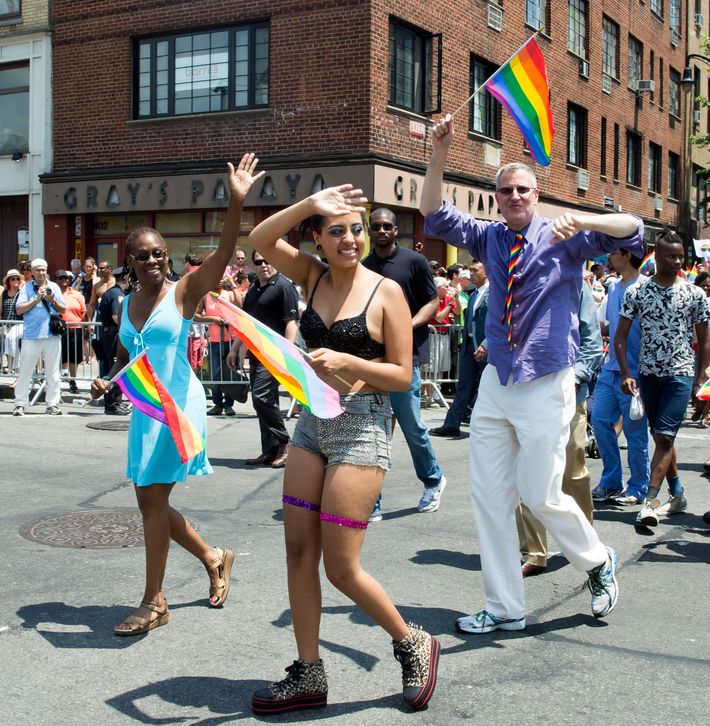 First Lady Chirlane McCray was more casual, content to let the other two work the statement outfits. Together, the balance was perfect, as were de Blasio's exaggerated arm gestures.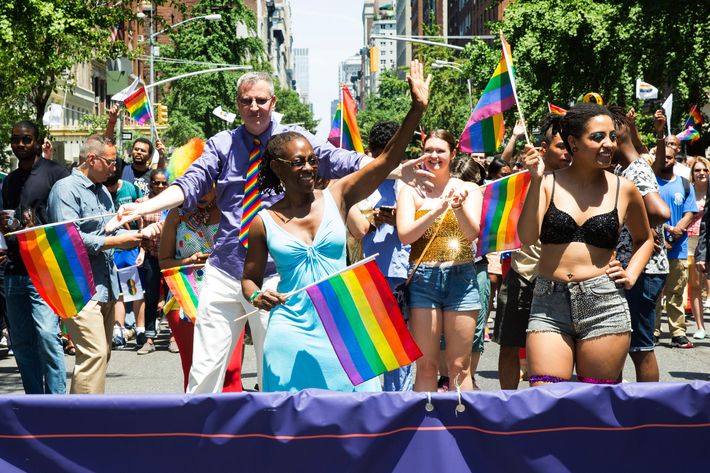 Way up top!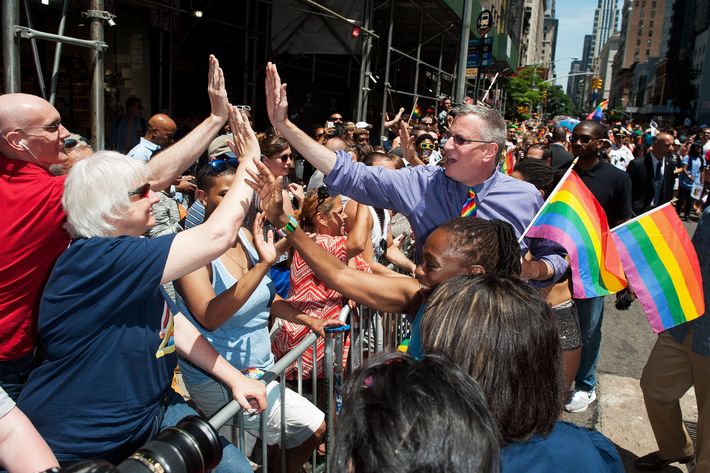 The only disappointment was Dante's absence.