Delta Airlines wanted to congratulate the United States after its World Cup win against Ghana on Monday night, so it sent out a tweet with iconic images of the two countries. "For the United States we've got the Statue of Liberty," thought Delta's social-media editor. "That's easy. And Ghana … hmm … well, it's in Africa, so a giraffe should do it." Unfortunately for Delta, the African continent is more complex than how it appears in the Babar books, and giraffes usually don't live in Ghana.
It turns out Twitter users are surprisingly knowledgeable about Ghana, and Delta deleted the message after it became the butt of many jokes. (It should also be noted that the Statue of Liberty is a little over 305 feet tall, or about 16 giraffes.)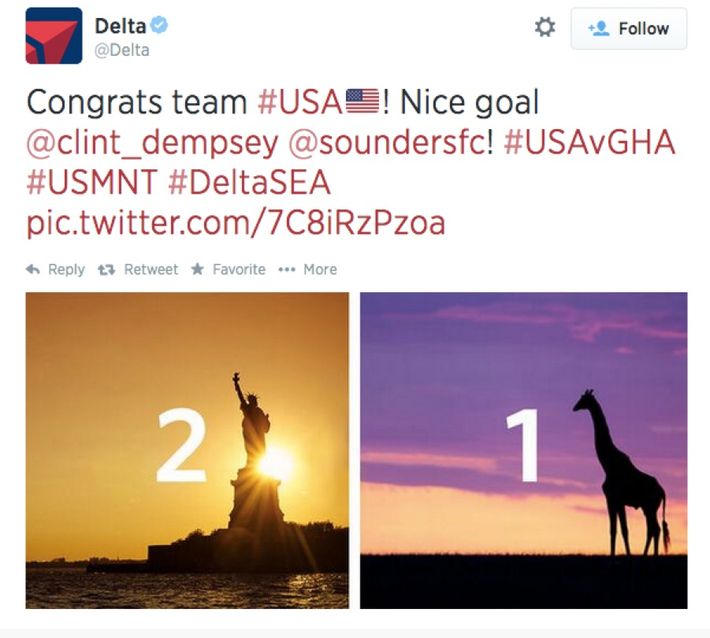 The airline then posted an apology, writing "We're sorry for our choice of photo in our precious tweet. Best of luck to all teams playing in the World Cup." A few minutes later, they removed that message too, clarifying that they were referring to their "previous tweet," not their "precious tweet."
All in all, a tough night for Delta's social-media team. They should probably just take tomorrow off and spend tomorrow chilling out on the beach while admiring Mount Rushmore.