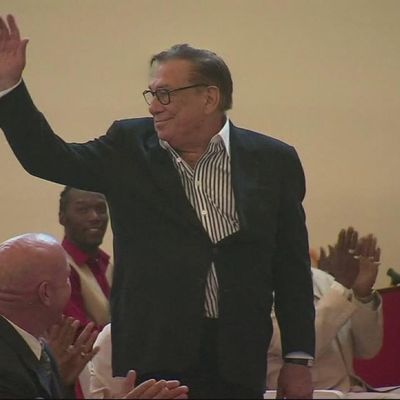 The guy on the right: Not amused.
Photo: ABC
Why, Donald Sterling? Just … why?
The racist L.A. Clippers owner, who refuses to just go away, made a spectacle of himself at the Praises of Zion Missionary Baptist Church on Sunday, attending service with some bodyguard buffers and a news crew. Very spiritual.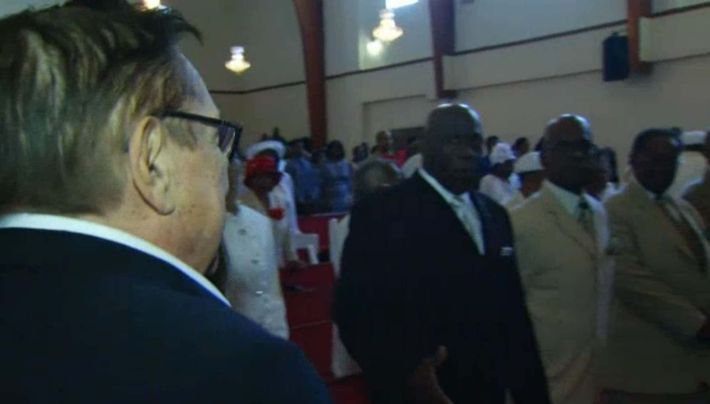 In case you couldn't tell, the big, conspicuous white guy is a handler: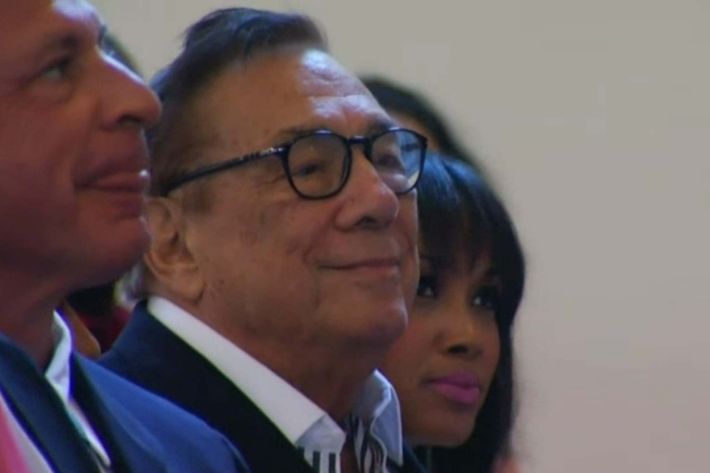 "I'm here to support this wonderful group," the 80-year-old Sterling said, sounding dazed, before a service he called "fabulous" and "beautiful." Here he is pretending to care and trying not to grimace:
"I want you to know, my friend, we pray for you," said the pastor who'd invited him and hopefully scored a donation for the requisite hug photo-op: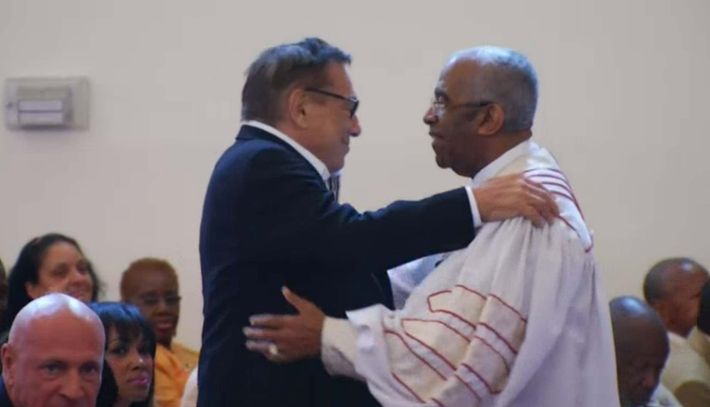 At least one family reportedly left when Sterling walked in. "I feel sorry for him because, first of all, he's a slum landlord," said one honest churchgoer. "And second of all, I don't think he really cares for people as he should."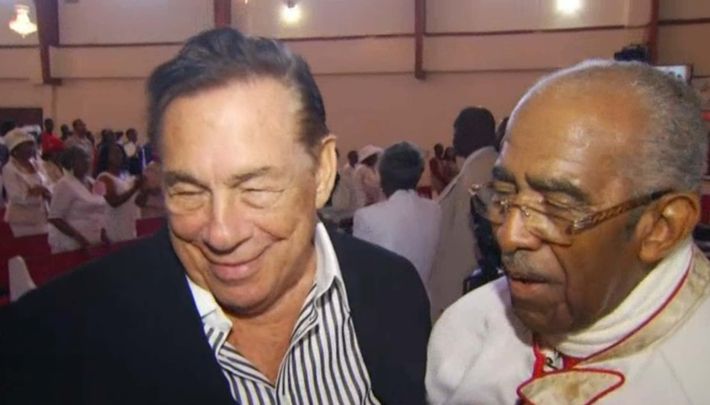 The only thing left for Sterling's expert PR team to do is start an Instagram to show off his new black friends.