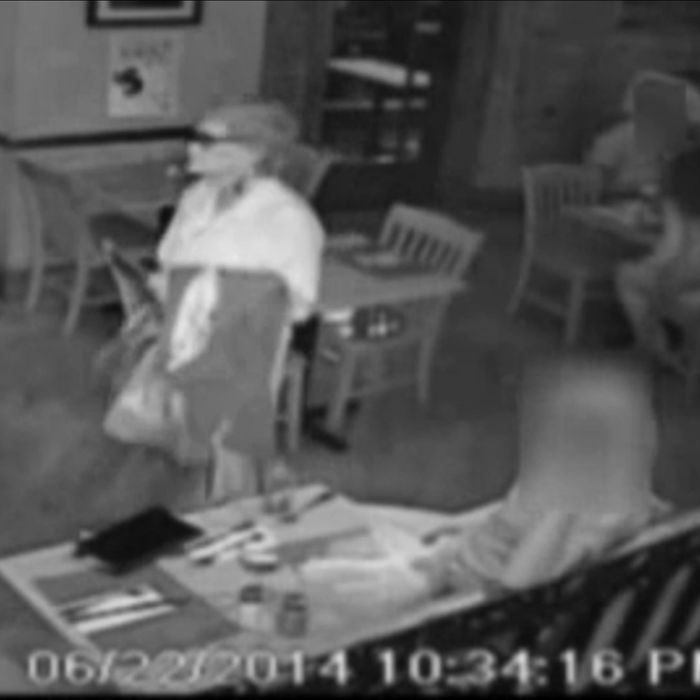 For anyone who says New York City has no edge anymore: An unassuming 68-year-old woman has allegedly been snatching purses across some of the borough's yuppiest neighborhoods. Be careful with those tote bags.
Police say Hannah Harris, who was arrested and charged with grand larceny, lifted a bag from a mother distracted by her child at Mullanes Bar & Grill in Fort Greene on Sunday, probably during a polite World Cup–watching session. Here's the chilling footage, via Gothamist:
Harris is also suspected in the heist of an unattended purse from a table at the Tea Lounge on Union Street in Park Slope. The next community board meeting is going to get heated.