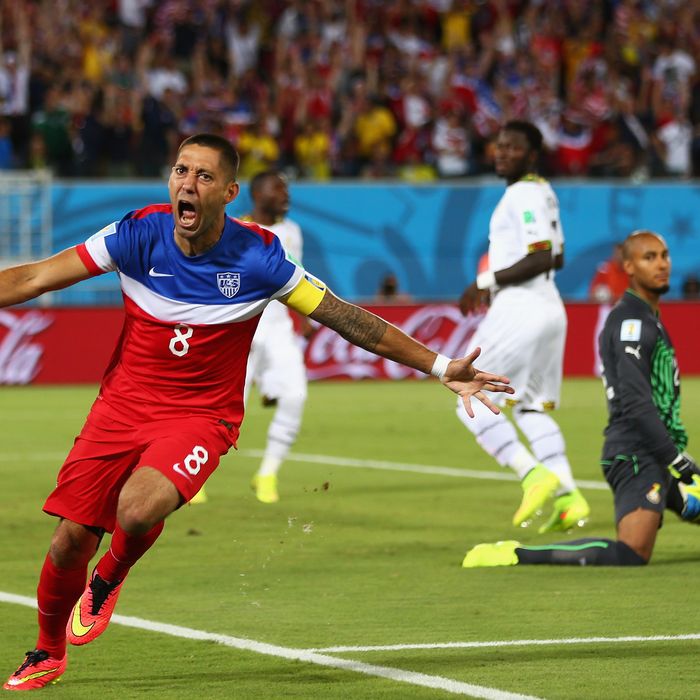 Clint Dempsey, after scoring in the first minute.
Photo: Michael Steele/2014 Getty Images
Ghana has knocked the United States out of the last two World Cups, but the Americans got revenge in a big way today, pulling out a thrilling 2-1 victory to earn three points in their first game of this year's tournament. It's a huge victory for the U.S. team, which got stuck in the so-called "group of death" with Ghana, Germany, and Portugal. The Americans book-ended the game with goals: Clint Dempsey opened the scoring in the very first minute, and shortly after a Ghana goal, John Brooks gave the U.S. the lead again in the 86th minute. Re-live the victory with our GIF recap below.
U.S. fans had four years to prepare their outfits for this game: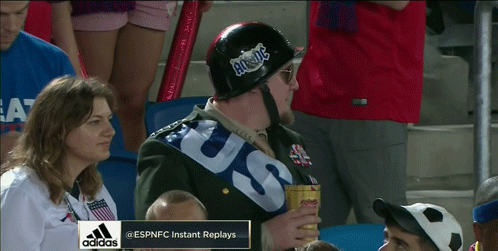 They had something to cheer for almost immediately: Clint Dempsey scored a pretty goal in the very first minute, becoming the first American to register a goal in three World Cups:
He was psyched …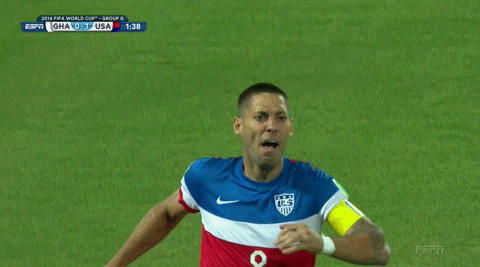 … and so was his coach, Jürgen Klinsmann …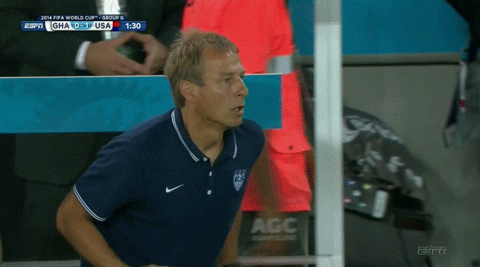 … and so were the U.S. fans.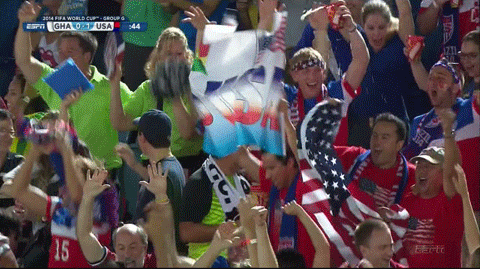 The euphoria of that goal wouldn't last long: Later in the first half, striker Jozy Altidore would leave the game with a hamstring injury, which was bad news for the Americans: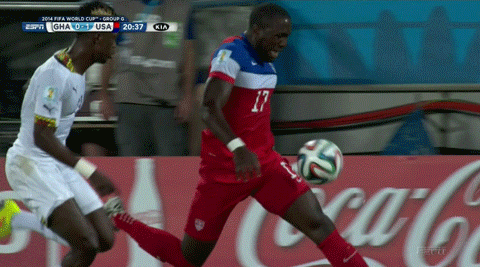 Biden alert!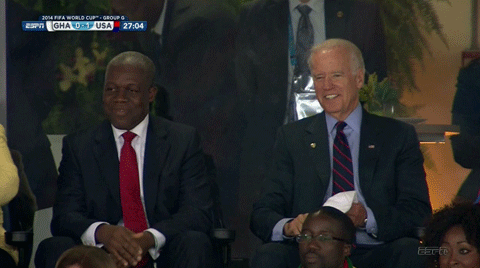 After the U.S. goal, Ghana maintained possession for big chunks of the first half, and goalkeeper Tim Howard was good when he needed to be. Meanwhile, the U.S. had another injury scare, when Dempsey was kicked in the face: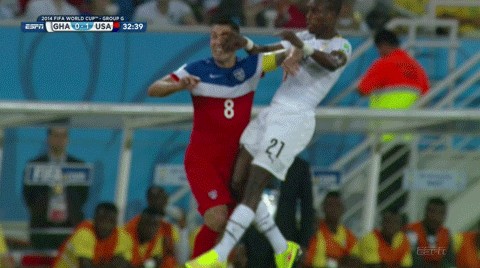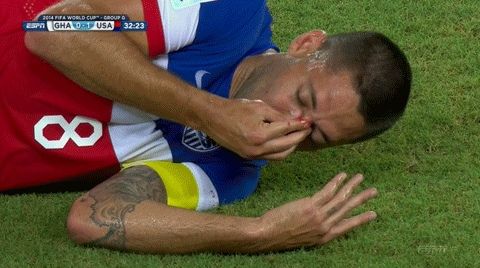 Luckily for the U.S. team, he'd return to the game. American Matt Besler, on the other hand, would need to leave the game with a hamstring injury of his own after the first half. He'd be replaced by John Brooks. Remember that name for later.
Ghana continued to threaten in the second half, giving the U.S. a scare on more than one occasion. The Americans were hanging on for dear life until, in the 82nd minute, André Ayew scored to tie the game at one.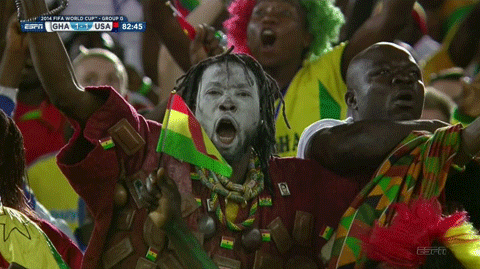 All the momentum seemed to be with Ghana, but in the 86th minute, a John Brooks header off a corner kick regained the lead for the Americans. It's the first time an American substitute had ever scored a World Cup goal.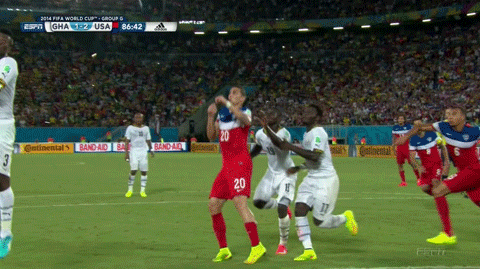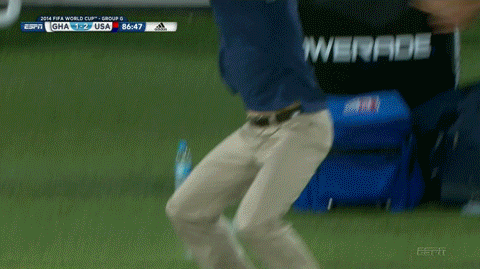 And after five excruciating minutes of stoppage time, the celebration was on, both in Brazil …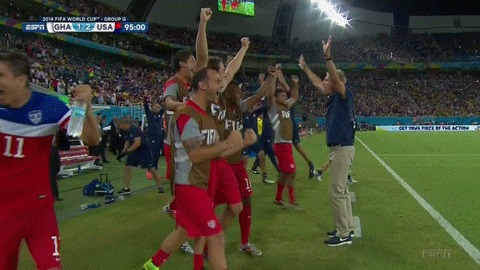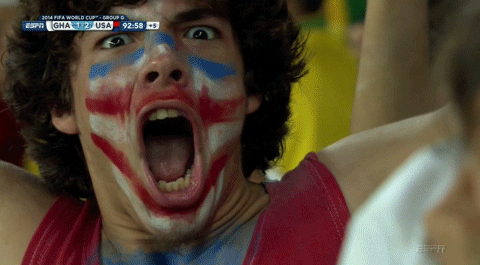 … and back in the States.