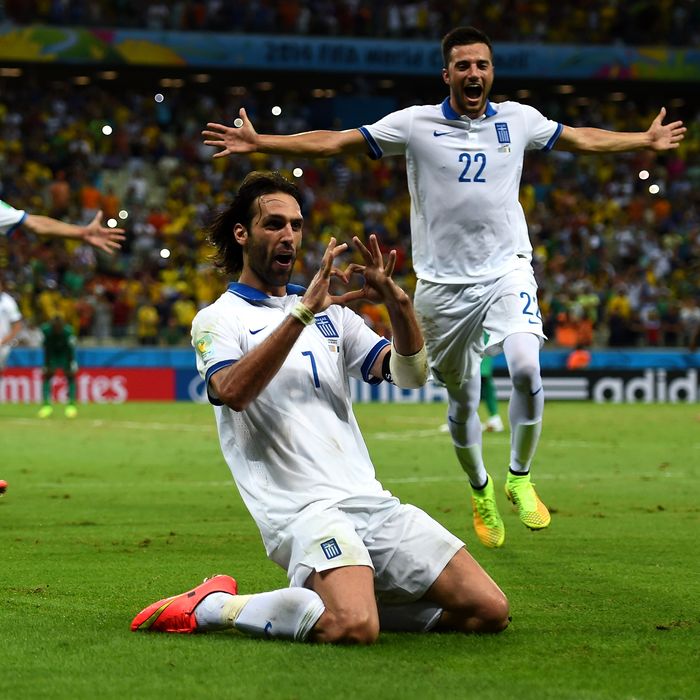 Georgios Samaras celebrating his goal.
Photo: Lars Baron - FIFA/Getty Images
Ivory Coast would have advanced to the knockout stage of the World Cup with a draw against Greece today, but with the score tied 1-1 in the 93rd minute, Greece's Georgios Samaras was awarded a penalty kick, which he'd convert to give his team the win. A Wilfried Bony goal for Ivory Coast had evened the game in the 74th minute, but Samaras's goal clinched second place in Group C for Greece and eliminated Ivory Coast.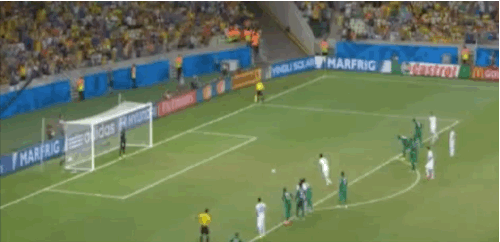 It's Greece's first-ever trip to the World Cup's knockout round.