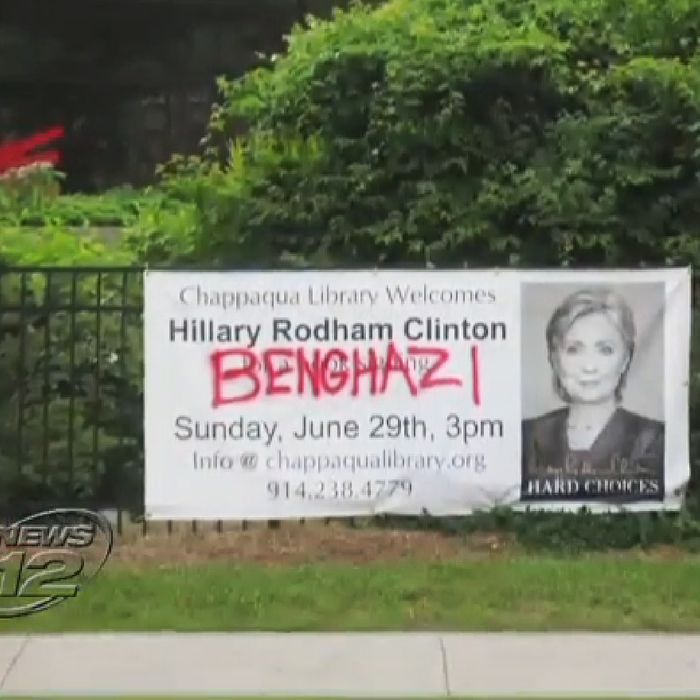 Photo: New 12 Westchester
Even in her adopted home of Chappaqua, New York, Hillary Clinton's book tour is not going perfectly. Outside the public library ahead of an appearance next weekend, a small-town vandal went with the direct, if uncreative, BENGHAZI in all caps and red spray-paint, because what else is there to say, really?
Fittingly, no one has been held accountable.