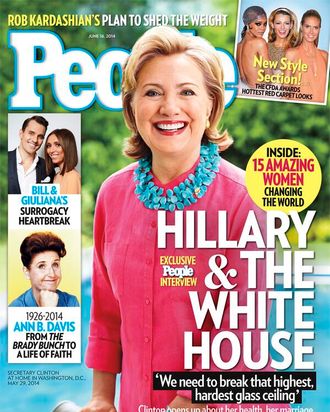 Is Hillary Clinton too old to be president? Is she traumatized by an injury that she also probably faked? Can she even stand on her own? The fate of the nation depends on these pressing questions, posed by brave patriot Matt Drudge.
And proliferated by serious news outlets:
An Intelligencer investigation into Clinton's public appearances since she stepped down as secretary of State (suspicious) reveals that she often uses her hands for balance. Can we really trust this person with the nuclear codes?
Here she is, so unsteady from laughter that she was forced to grab a table and Barbara Walters?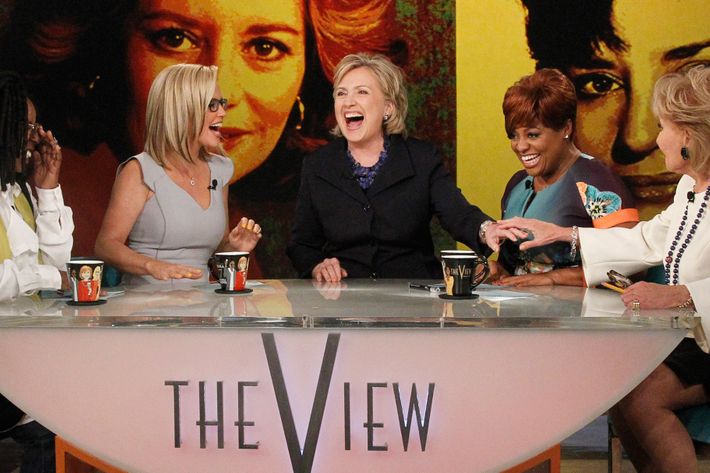 Holding on for dear life?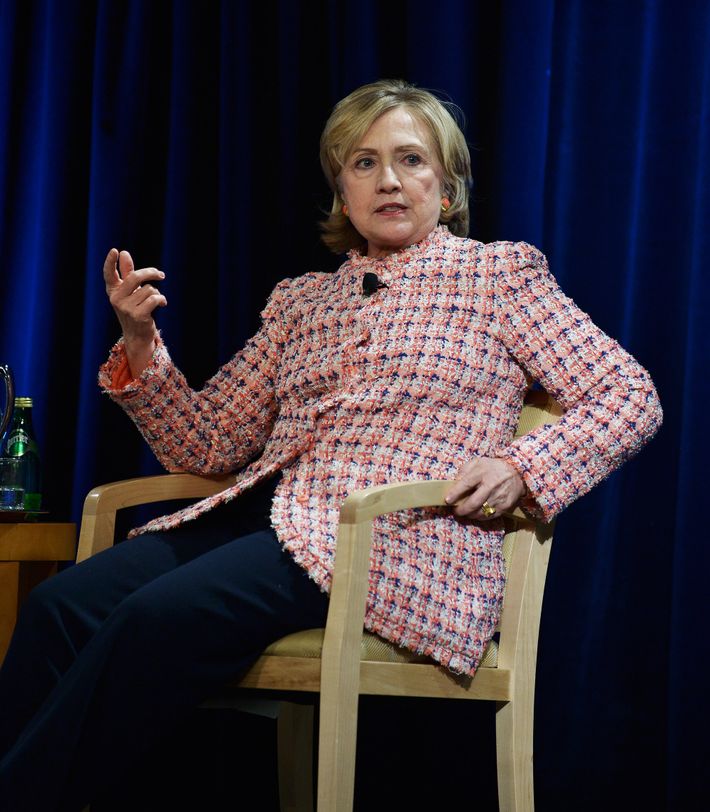 Clearly exhausted?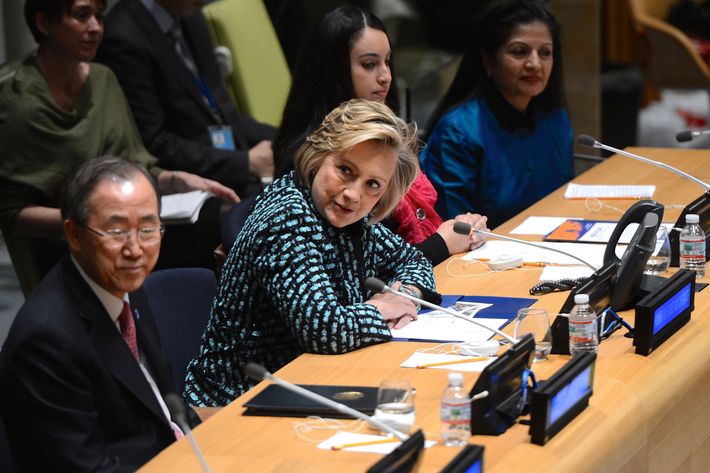 Struggling to stay upright?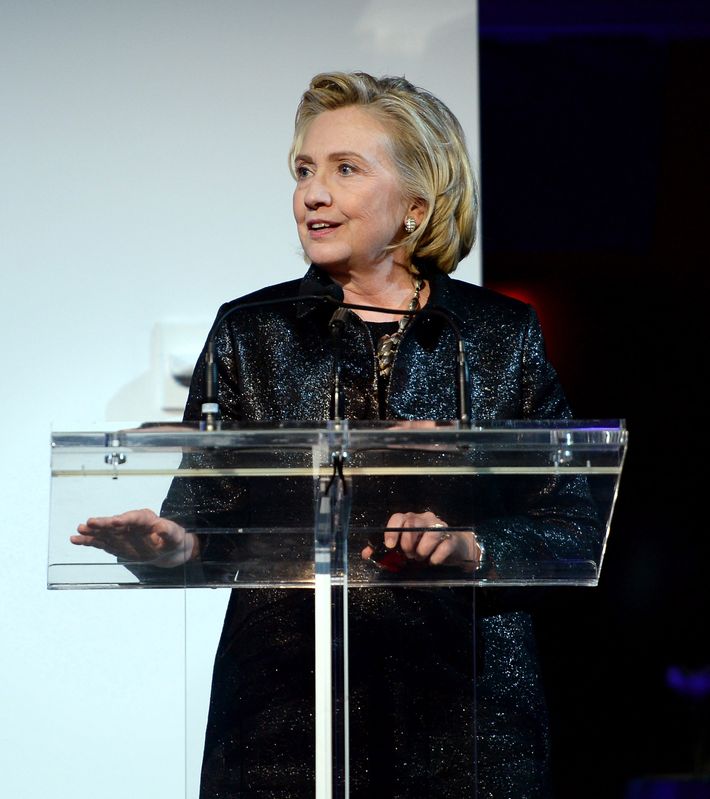 Grasping at the railing for stability?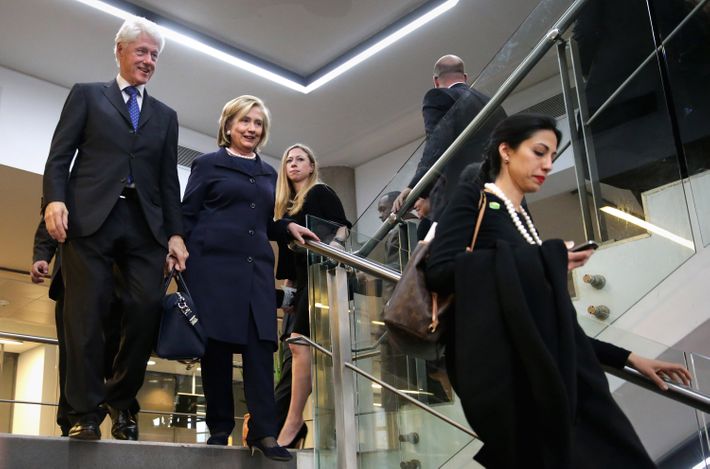 Barely hanging on?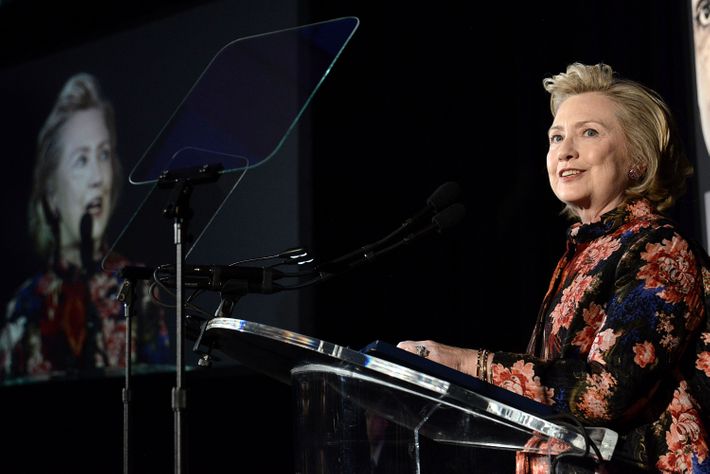 Obviously winded?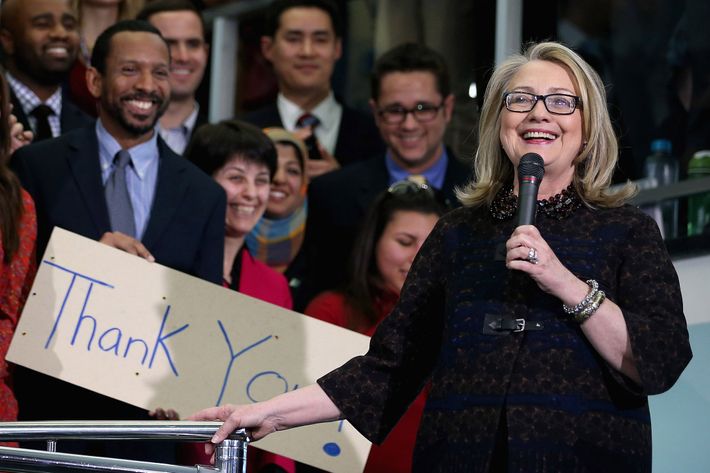 Clinging to an able body?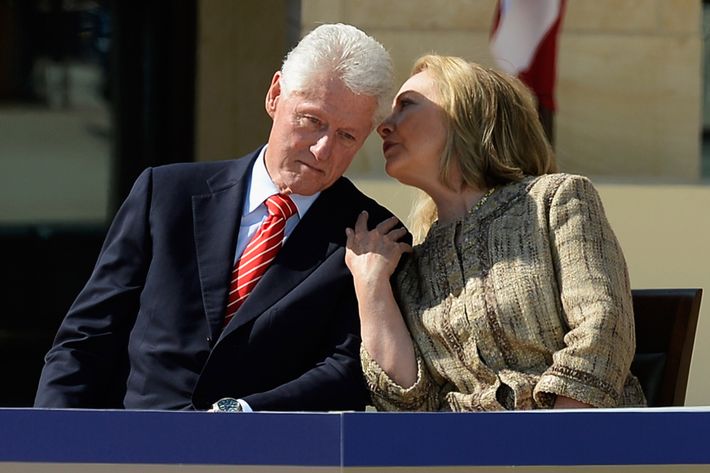 Basically doubled over?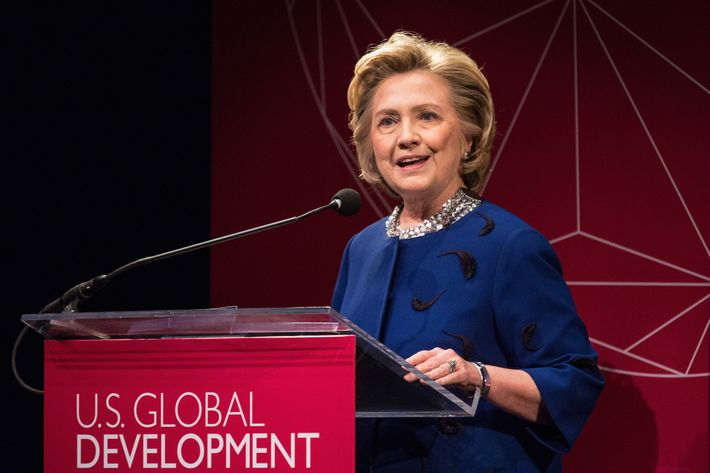 White-knuckled and grimacing?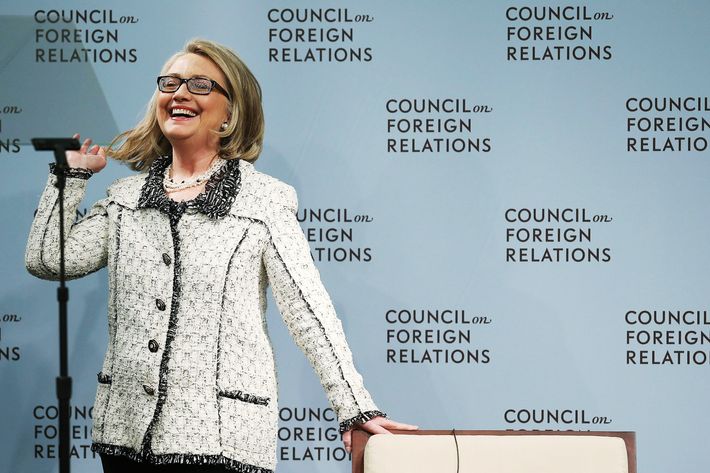 But, wait … what's this?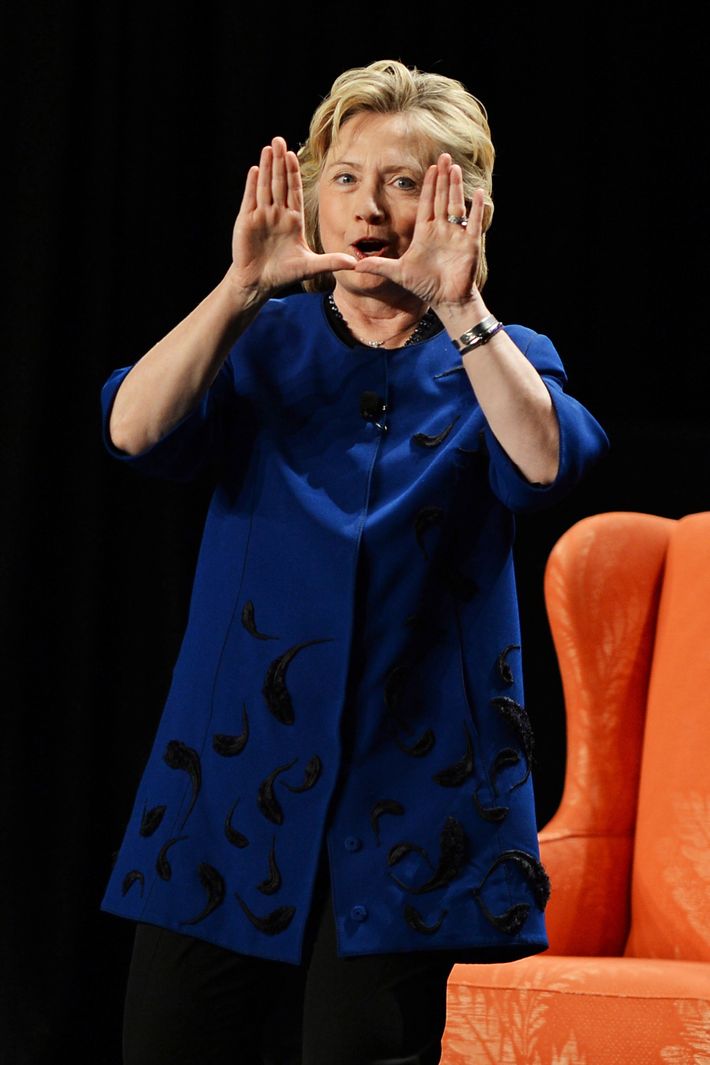 Look, world — no hands!
Also: It's a freaking patio chair.