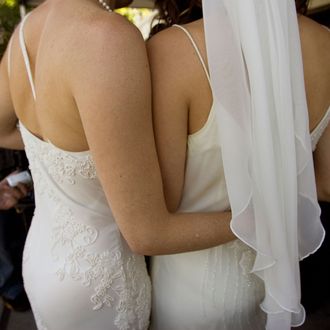 Two women embrace after getting married at city hall in San Francisco, California.
Photo: Kimberly White/Corbis
Yet again, a statewide gay-marriage ban bites the dust as a federal judge rules Indiana's law unconstitutional. Same-sex couples in the Hoosier state will be able to wed immediately, bringing the total number of states allowing gay marriage to 20. Simultaneously, a federal appeals court upheld the ruling that knocked down a similar ban in Utah.