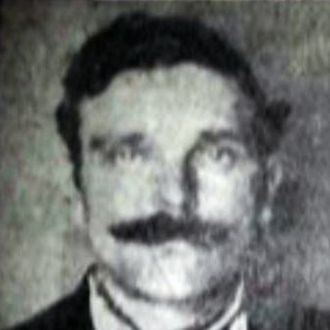 Long-dead suspect Paolo Palazzotto.
Photo: Igor Petyx/Splash News
Exciting news for New York history buffs, ghosts, and the very, very old: The Italian police have announced that they finally solved the murder of Joe Petrosino. But first, a brief explainer for everyone else: Petrosino was an NYPD detective who specialized in fighting organized crime. In March 1909, he was sent to Sicily to investigate the Sicilian Mafia's ties to its counterparts in the United States. Though a newspaper leaked the details of his trip, Petrosino decided to go anyway, which is how he ended up getting shot to death as he waited for an informant in Palermo.
Though the murder was heavily covered and investigated in the United States and in Italy, it still took a century and a careless mob scion to crack the case. Over the weekend, the Palermo police arrested 95 suspected Mafia members, including 29-year-old Domenico Palazzoto, who, according to the New York Post, was heard on a wiretap bragging, "My father's uncle, whose name was Paolo Palazzotto, was responsible for the first policeman killed in Palermo … He killed Joe Petrosino." That proxy confession was good enough for the authorities in Italy, especially because Palazzoto is not around to defend himself. It was also good enough for Petrosino's 67-year-old great-nephew, Joseph, who said that he was "happy that the Italian police and the NYPD never gave up searching for the killer." (After 105 years, the difference between searching for a thing and not forgetting about it entirely can get a little blurry.) Good work, boys.