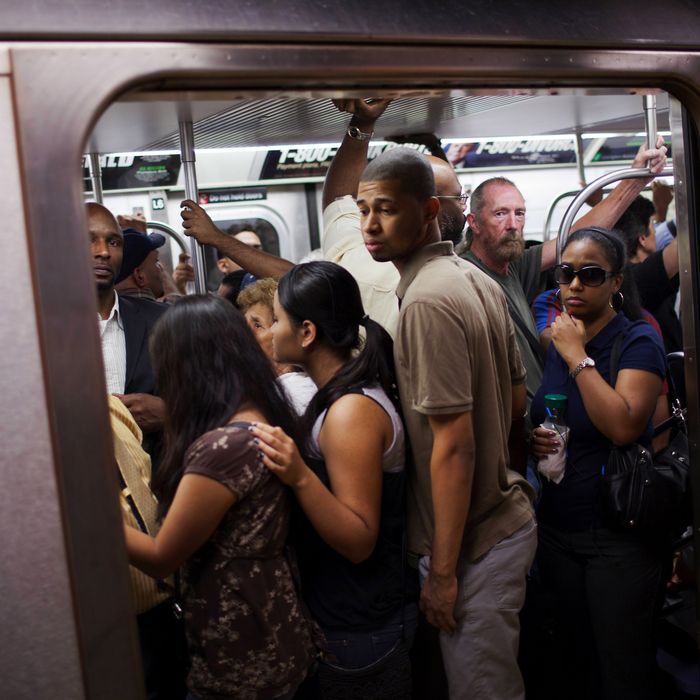 Photo: Robert Nickelsberg/Getty Images
To commemorate the first morning of the year in which every single person is miserable, cranky, and soaked in sweat, the subway just stopped working altogether. "Due to a temporary power loss system wide, expect delays on all lines. Allow additional travel time," the MTA announced around 10 a.m. Pray for everyone underground, and their deodorant.
Con Ed apparently "lost two high tension power feeders, which then caused a power outage to the whole city," but the glitch seems to have worked itself out and the trains are running again.
The weather, though, is only getting hotter, with temperatures expected to reach 90 degrees for the first time in 280 days (since last August). Yesterday's 89 is but a dream, and it's past time to install those air conditioners. The three-month outlook is similarly sweaty — the Farmer's Almanac predicted this summer will be "oppressively hot and humid for the New York area," remember?
The ride home should smell awesome.