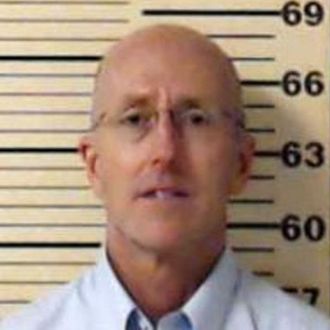 Mayfield after his arrest in May.
The highly contentious Republican Senate primary in Mississippi turned extremely tragic today following incumbent Thad Cochran's narrow victory over a tea party challenger. Mark Mayfield, an attorney and the vice chairman of the Mississippi Tea Party, was found dead today of an apparent suicide. The 58-year-old was arrested last month and charged with conspiracy in an alleged plot to photograph Cochran's ailing wife for political use in the campaign.
The felony charges came when Mayfield allegedly worked with conservative blogger Clayton Kelly and a local elementary school teacher to help candidate Chris McDaniel by obtaining footage of the senator's wife in a nursing home. Cochran defeated McDaniel in a run-off on Tuesday.
Mayfield reportedly died of a self-inflicted gunshot wound. "This is a terrible tragedy that shouldn't have happened," his lawyer told Reuters.