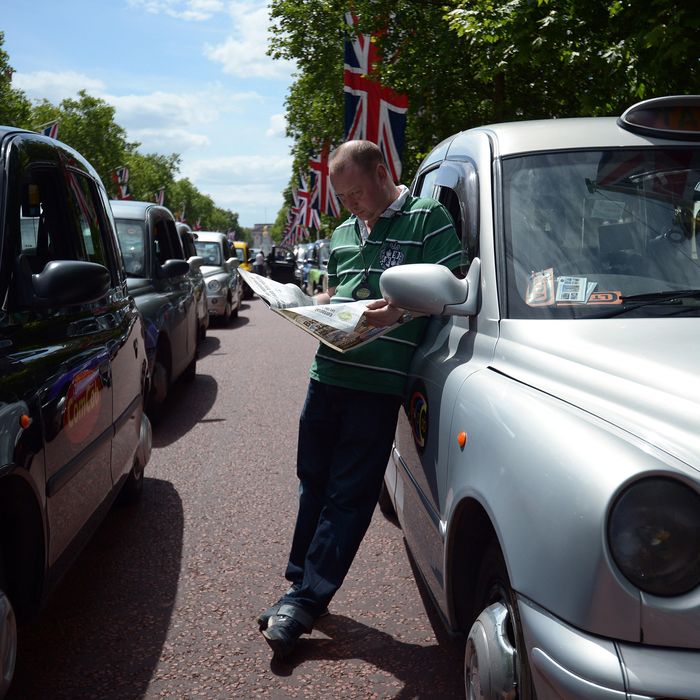 Got no place to be.
Photo: Carl Court/AFP/Getty Images
It was more or less impossible to hail a cab in Europe today, as more than 30,000 taxi and limo drivers went on strike across the continent to protest Uber. The strike against the car service app took over major cities such as London, Berlin, Barcelona, and Paris (where it's dubbed Operation Escargot!), with cabbies blocking roadways, snarling traffic, and generally making life hell for people who needed to get to the airport.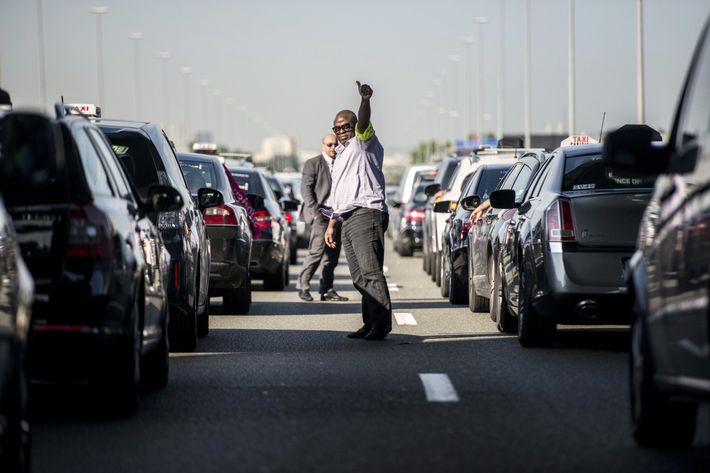 The strikes were fueled largely by taxi drivers' fears that the arrival of the app will leave the industry full of unregulated drivers, allowing those who don't have to purchase taxi medallions or comply with the same licensing or tax standards. "We have to have a license to own a cab, we have to have a driver's license, a cab driver's license," said one London cab driver. "For some reason they seem to be outside the law." In other words, they're afraid they won't be able to compete as Uber cuts into their business and completes its quest for world transportation domination. Indeed, NPR reports that Uber is in 20 European cities already and doubling its fleet every six months.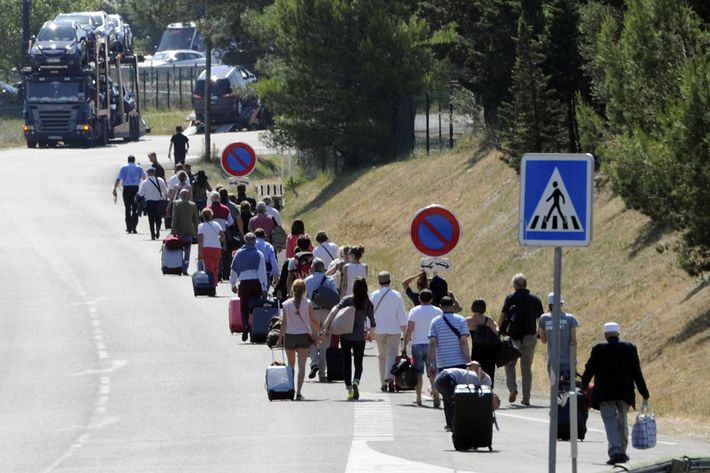 Yet the strike might have backfired in the worst possible way. Because if you needed a taxi, there was no one else to call but … Uber. "What I'm seeing is taxis are trying to bring cities to a standstill, while Uber is focused on helping as many people as possible move around cities," said Pierre-Dimitri Gore-Coty, Uber's general manager for Northern and Western Europe, with what we guess might be barely disguised glee. Reports suggested that Uber's business rose a whopping 850 percent in London. Though protests took places in some cities, like Madrid and Lisbon, where Uber hasn't even arrived yet, some pointed out that this is the best advertising Uber could ask for, as anyone who hasn't heard of the app certainly will now. 
Let's consider ourselves lucky that, despite anxiety over passenger ratings and insane fare spikes, Uber and yellow cabs have somehow found a way to exist in relative harmony here. Now, more scenes from across the pond.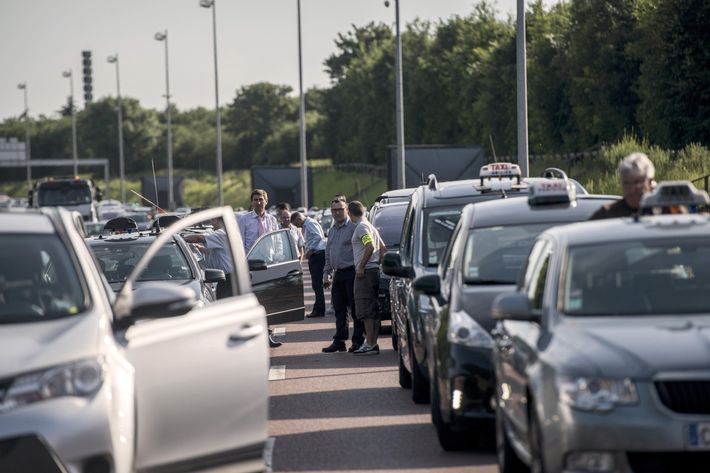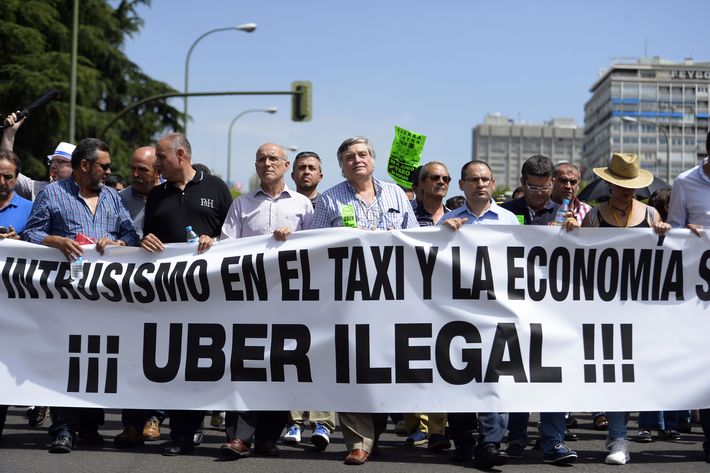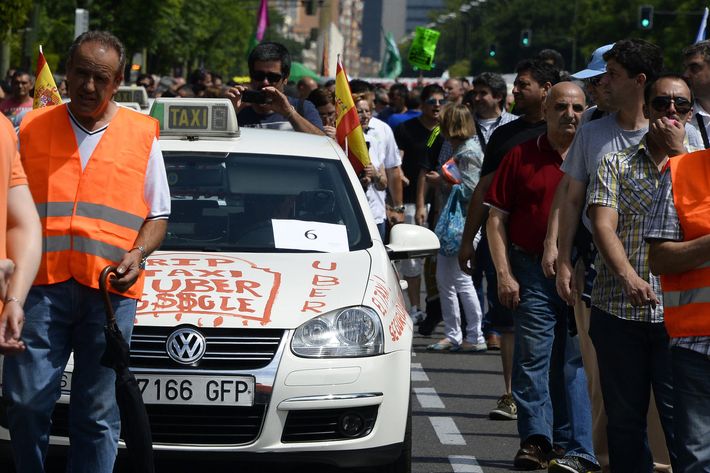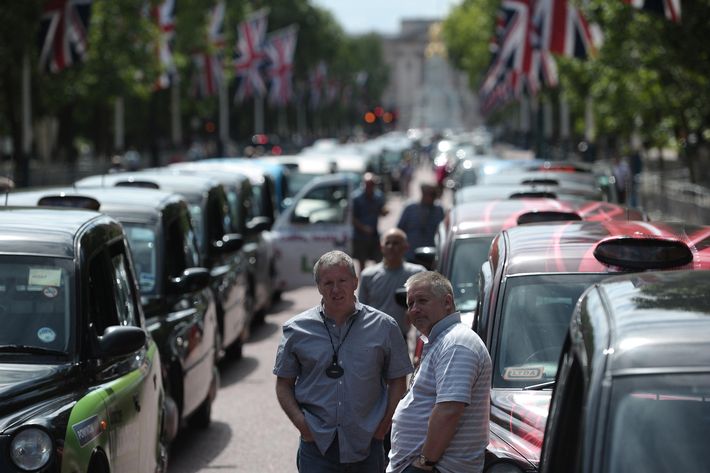 Disruption in action.
And finally, an empty taxi stand in Madrid.